Code of conduct
The Local Government Act requires every council adopt a code of conduct that incorporates the provisions of the model code of conduct.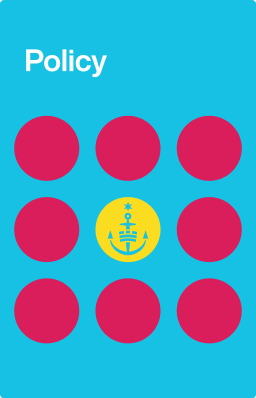 Takeaways
Our code of conduct provides guidance to staff and councillors about the standards of behaviour expected of them.
The code is supported by procedures that outline how reports of breaches of the code will be handled.
City of Sydney governance
Conduct standards
The code informs the public of the standards of conduct they can expect when dealing with the City of Sydney.
Conduct standards cover ethical behaviour in the public sector and include:
integrity and impartiality
promoting the public good
accountability and transparency.
The code guides councillors and staff in the following:
workplace relationships
conflicts of interests
relationships with suppliers
the offer of gifts and benefits
secondary employment
use of resources and assets
confidentiality of information.
The procedures for administering the code includes information on how to report a potential breach of the code and how the report will be handled.
Business ethics
Councillors and staff must meet high standards of integrity and accountability when doing business with and delivering services to the community.
Businesses and members of the public can help us maintain these high standards by:
respecting the ethical principles that we work by
not pressuring councillors and employees to overlook their ethical obligations
disclosing likely conflicts of interest
preventing the disclosure of confidential information
providing accurate information
helping deter fraud and corruption by reporting concerns.
Further information about doing business with us can be found on our business ethics statement page.
Gifts and benefits
Councillors and staff should not accept gifts or benefits unless this is allowed in the code of conduct and within the council's policies and procedures.
Councillors and staff must refuse gifts, benefits or offers of hospitality where there is a perceived, or actual, conflict of interests. Rather than offering a gift, a job well done can be recognised by contacting us using the details below to provide your feedback.
Responsible reporting
Corrupt conduct by councillors or staff is not acceptable and should be reported to the Chief Executive Officer. Reports, based on honest beliefs and reasonable grounds, will be investigated promptly, professionally and in confidence.
The City is committed to upholding the principles of transparency and accountability in our operations.