Sydney Christmas associated event program
See your event promoted on our social media and outdoor channels during the festive season.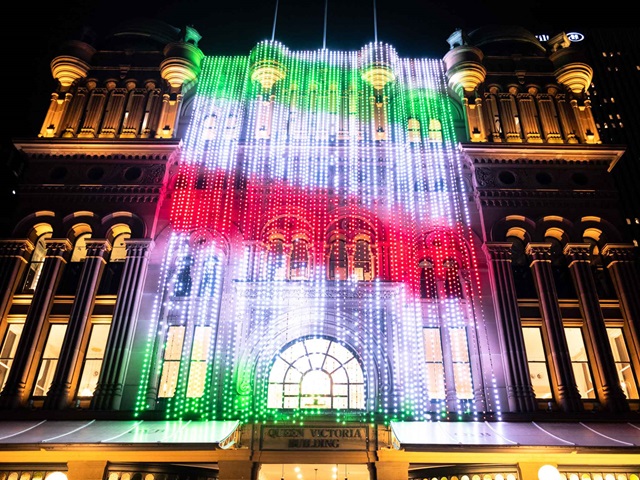 Applications open
We want to help you promote your Christmas events, shopping nights, decorations and activities. These can include:
interactive Christmas experiences, decorations and stunning visual spectacles
Christmas promotions, markets and exclusive in-store experiences
family friendly Christmas activities
Christmas themed menus and promotions
late night Christmas experiences.
Apply by 5pm Sydney time on Friday 29 September.
Sydney Christmas dates
We'll promote all events taking place from November to December.
How to become an associated event
Complete steps 1, 2 and 3 by 29 September.
Create an account and log in to What's On.
Follow the event submission process to provide all the details for your event. If there are some aspects of your event you do not know yet, such as price, please add placeholder information. Details can be changed later. On step 2 of the submission process please select the Sydney Christmas program.
Once you have entered all the information press 'Save for later'. Do not submit your event for review at this stage. Upon pressing Save for later, we'll be able to see your event details and will have received your information. Your event will appear in your dashboard as a draft and will not be published.
We'll review your event and let you know if it's OK to be included in the Sydney Christmas program.
Once you hear from us, you can check all the key details about your event and submit your event for review in the What's On dashboard. Your event will receive a final check by the What's On team before being published.
We'll incorporate your event into the Sydney Christmas webpage and where appropriate, use the details from your listing to feature on marketing materials about the festival.
Any queries can be directed to

[email protected]
If you took part in Sydney Christmas last year and already have a What's On listing for the same event, please update this instead. Once you've made the update to your existing listing please 'Save for later' as described in step 3 above.