Love Food Sydney
Training and resources to help businesses reduce the amount of food that goes to landfill, causing environmental harm.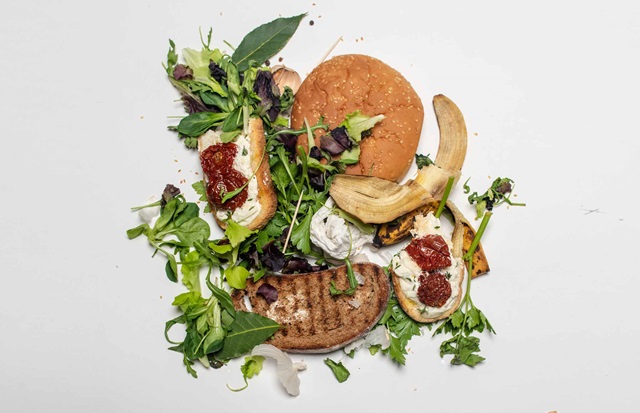 Sustainability team
We'd like to help you on your journey to net zero.
Online training 
Learn how to do a food waste review and more.
Boost morale and help us reach net zero
A waste of food is a waste of money. But financial savings aren't the key motivator for many people.
Businesses have told us their employees became more engaged when their entire team undertook training on how to measure and avoid food waste. Learning together, then collaborating to create their own daily systems, boosted team morale and job satisfaction.
To reduce the devastating effects of climate change, we're on a quest to help make all buildings and organisations in our local area net zero by 2035.
We know many people working in hospitality care deeply about doing their bit to reduce environmental harm. We congratulate everyone who completes the training and changes the way they do business for the good of the planet.
The problem
Food waste is a bigger problem than you may think. Households and businesses in NSW throw away as much as $10b worth of edible food each year.
When food decomposes in landfill it releases methane, a greenhouse gas that is at least 28 times more harmful than carbon dioxide. Not only that, when you discard produce you also waste the natural resources like water and energy that go into growing, packaging, producing, transporting, selling and preparing food.
By reducing food waste, you'll be acting on climate change.
The key actions
Here are some of the key actions from the roadmap to zero food waste:
Conduct a food waste review – measure preparation, plate and spoilage waste.
Keep a controlled inventory – only buy what's needed and minimise storage.
Create a small, concise menu.
Make food daily to avoid spoilage.
Use food close to its due date for staff meals.
Reuse preparation scraps and meat offcuts.
Swap out a general waste collection, headed for landfill, with a food waste organics collection.
Combine waste pick-ups with neighbouring businesses to help minimise carbon footprint and pick-up costs.
The training
Edge Environment has created 2 free online modules. Anyone can undertake this training. Feel free to spread the word and encourage others to complete it.
Module A is for everyone working in the food business, from food and beverage managers to head chefs, cooks, kitchen staff and front of house. Learn the benefits of reducing food waste, how to encourage people around you to act, and what a food waste review involves. It takes about 15 minutes to complete.
Module B is for chefs, cooks, kitchen staff, managers and responsible representatives within a business. Learn the practical steps to conduct your own food waste review and introduce relevant actions for your business. It takes about 20 minutes to complete.
Everyone needs to complete module A to move on to module B.
When you register for training, you'll be emailed links to the online modules.
Hear from other participants
Many kinds of food businesses completed the Love Food Sydney training. Each with a unique experience.
Learn what Butter in Surry Hills, Amora Hotel Jamison, and Tattersalls Club Hyde Park listed as their top 3 actions and key lessons.