Sustainable Destination Partnership
Supporting the event and hospitality sectors.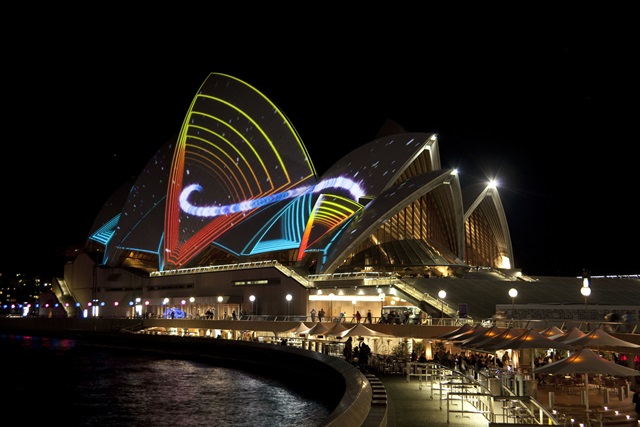 Sustainable Destination Partnership
Working together to make Sydney a sustainable destination.
Leading hotels, event centres, cultural institutions and tourism bodies are working together to improve environmental performance and build Sydney's reputation as a leading sustainable destination.
Led by the City of Sydney, the Sustainable Destination Partnership aims to
improve the energy, water and waste efficiency of buildings in the local area
increase the uptake of renewable energy
engage with regulators on major environmental policy and regulatory issues.
Officially established in June 2018, the partnership has committed to supporting the Sustainable Sydney 2030–2050 Continuing the Vision.
The partnership has reduced its collective emissions by over 28%.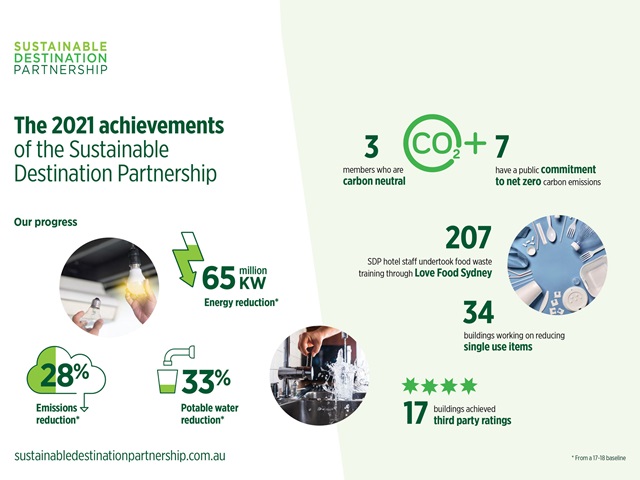 How environmental certification can help your business
Environmental ratings allow businesses to understand their impact, identify opportunities and improve performance. Recognised ratings in Australia are NABERS for Hotels, EarthCheck Certification or Green Star Performance.
If you're an accommodation provider, there are a number of ways that certification can help your business.
Why choose sustainable accommodation – and how your company can do it
Leading companies are stepping up their corporate social responsibilities. They are exploring their supply chains for new ways they can support the UN sustainable development goals. You can do your part by checking the sustainability performance of your company's accommodation provider. It's easy.
We have developed a guide on how companies can give their business to hotels that have a rating.
Sydney's global ranking
The Global Destination Sustainability Index is the leading sustainability benchmarking and improvement program for meetings and events destinations.
The index is aligned with the UN sustainable development goals. It measures and compares the environmental impact, social performance, sustainable practices of suppliers and sustainable strategies and programs in participating cities.
Sydney has been participating in the program since 2016, with a current ranking of 15 and a winner of the 2019 innovation award for the Sustainable Destination Partnership.