Sustainable Sydney 2030–2050 Continuing the Vision
For a city that is green, global and connected.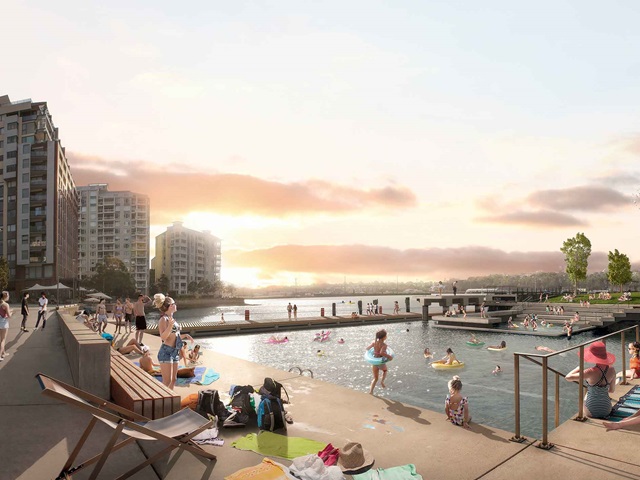 Transforming our city
Our vision is for a sustainable future where everyone does their part to respond to the climate emergency.
We are a leader in our region for just and sustainable growth, creativity and innovation. Our city has a thriving 24-hour economy and opportunities for all.
Social, business, cultural and physical connections in our city help us reach our potential, adapt to change and withstand adversity.
A vision from the heart of our community
We engaged our communities on their vision for Sydney in 2050 over several years. Activities included surveys, pop-up events and community workshops with First Peoples of Australia, small businesses and cultural and nightlife sectors. We also held consultations with children and young people and a citizens jury.
Learn more about how we consulted with our communities for 2050 and what they told us.
Building on our communities vision for the future, there are 10 directions for 2050, 10 targets to measure progress and 10 ambitious project ideas that bring the vision to life.
What 2050 looks like – 10 ambitious project ideas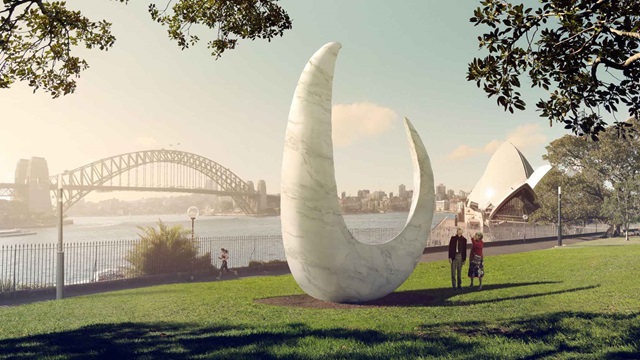 How we'll get there – 10 targets to measure progress
By 2035 we will achieve net zero emissions in the City of Sydney local area.

By 2050 there will be a minimum overall green cover of 40%, including 27% tree canopy cover.

By 2030 residential potable water use will be reduced to 170 litres a person a day in the City of Sydney local area. Non-residential potable water use will be reduced by 10% (measured per square metre) from 2018/19 levels.

By 2030 there will be a 15% reduction in waste generated by each person based on 2015 levels. And by 2030 there will be 90% recycling and recovery of residential waste, commercial and industrial waste, and construction and demolition waste, which will be maintained at that level to 2050.

By 2036 there will be approximately 700,000 jobs in the City of Sydney local area including 200,000 new jobs compared to 2017 – an increased proportion of all jobs will be secure jobs.

By 2036 there will be at least 156,000 private dwellings and 17,500 non-private dwellings that include boarding houses and student accommodation. Of the private dwellings, 7.5% will be social housing and 7.5% will be affordable housing with this proportion maintained into the future.

By 2036 there will be at least 40,000m2 of new cultural production floor space in the City of Sydney local area compared to 2017.

By 2050 people will use public transport, walk or cycle to travel to and from work. This includes 9 out of 10 people working in the city centre and 2 out of 3 people working in the rest of the local area.

By 2030 every resident will be around a 10-minute walk to what they need for daily life.

By 2050 community cohesion and social interaction will have increased. This is based on at least 75% of the local resident population feeling part of the community, agreeing most people can be trusted and believing that when needed, they can get help from their neighbours.

How we will realise our vision to 2050