Sustainable Sydney 2030: Community strategic plan
Our vision, targets and main priorities as well as strategies for achieving these goals. This is the latest update of our long term plan to 2030.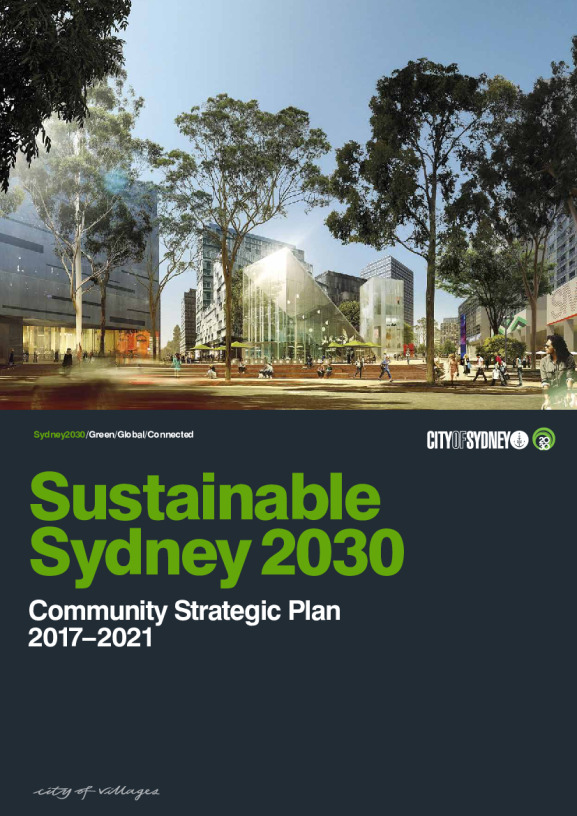 Takeaways
Sustainable Sydney 2030 is our long term plan for a more sustainable, prosperous and livable city.
It sets out the outcomes we want to achieve and 10 targets against which we measure our progress.
We update Sustainable Sydney 2030 regularly to make sure it reflects the communities' vision for their city.