Dog park etiquette
This guide will help ensure all pets and people can safely enjoy our off-leash parks together.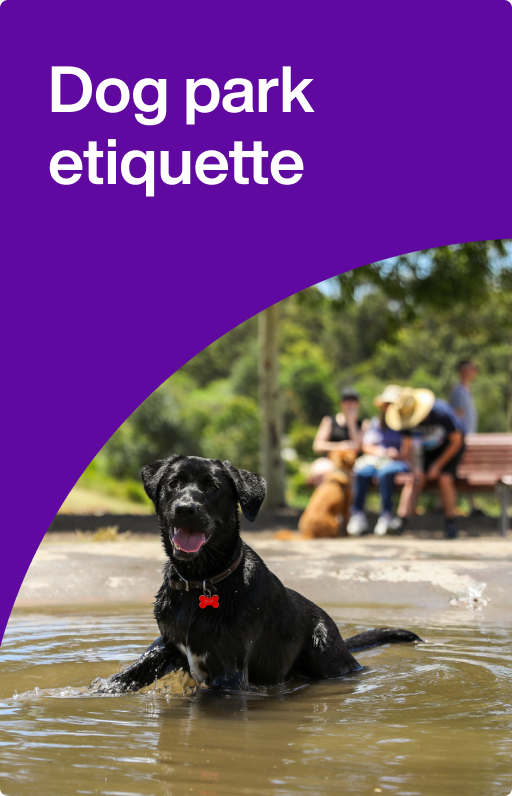 We're committed to providing owners with off-leash exercise areas for their dogs. At the same time, we need to ensure people without pets have access to our parks and gardens.
We value environmentally sustainable city living and encourage residents to make informed choices when it comes to pets. Please consider the following etiquette when bringing your dog to our parks and open spaces to ensure all animals and people can enjoy their park experience.