Water: actions for residents
Whether you live in a house or an apartment, there are lots of things you can do to save the resource.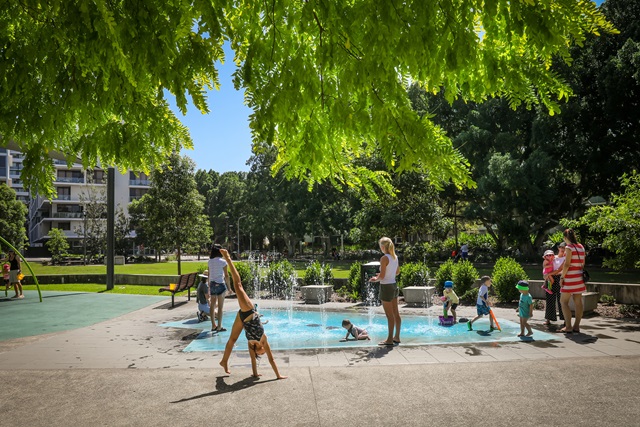 Save water at home
Water is one of our most precious resources. Our vision for a green, resilient and sustainable Sydney includes using our water wisely for the health of our city, environment and communities.
Residents have an important role to play. NSW has been in drought since mid-2017 with Sydney's dam levels dropping at unprecedented levels. Visit Love Water for more information about restrictions and how you can save the resource.
Did you know that 40% of water in our local area is used in apartment buildings? What you do in your building can add up – and can save you money too.
Whether you live in a house or an apartment, there are lots of things you can do to save water. Here are some ideas:
Fix leaks. It sounds obvious, but a slow leak can add up to a lot of wasted water over a year.
Install a water-saving showerhead. Showers can be as much as 50% of overall water use in the home.
You can also install water-saving flow restrictors and aerators onto other taps around the home, especially the kitchen and bathroom.
Use your washing machine or dishwasher only when you have a full load. As well as saving water, you'll save money on your power bill.
If you own your home, install a dual-flush toilet. Don't forget to check the rating to see how efficient the toilet is before you buy it.
If you have a garden, invest in a greywater diverter hose. Recycling water from the laundry can be as easy as running the hose out to the garden. Some people also keep a bucket in the shower.
If you're washing your car with a hose, use a bucket. It's a legal requirement.
Our toolkit for people living in apartments has more ideas on saving water.
Connect to recycled water
Residents in our local area can connect to recycled water in specific communities – Green Square, Central Park and Barangaroo.
If you live outside these areas, another option to use recycled water at home is to install rainwater tanks. Find out what you need to do.