Energy and climate change
There's plenty we can do individually and collectively to stay globally competitive and reduce the impacts of climate change on Sydney and the wider world.
Why we're doing this
Climate change is the most serious environmental challenge that human beings have faced. It is the defining issue of our time.
Globally, the largest contributor to climate change is the burning of fossil fuels for energy. Burning these fuels releases emissions that create a greenhouse effect in the atmosphere. This traps increasing levels of solar heat and causes warming. An energy transition to renewable energy is already well underway. To avert the worst consequences of climate change, we need to accelerate this transition.
That's why we're pursuing ambitious but achievable goals of our own as part of our climate emergency response. Our vision is for a resilient, sustainable Sydney that remains one of the world's most vibrant and liveable cities for decades to come.
Our environmental strategy 2021-2025 sets these targets for our area:
70% reduction in greenhouse gas emissions by 2030 from 2006 baseline
net zero emissions by 2035
50% of electricity demand met by renewable sources by 2030.
The benefits of achieving these targets are large and wide-ranging and will have a positive impact internationally as well as locally. In our area, we can look to cleaner air, a stronger economy and a healthier population.
Globally, a general move towards a more sustainable way of living can help to avoid the destabilisation of communities, extinction of species and reduce the regularity of catastrophic weather events.
We've gathered information about our ongoing emissions reductions initiatives, so you can see what we're doing. There's information on how you can take climate action too.
Climate change impacts
The consequences of climate change are being felt in Australia already.
These include:
the average surface air temperature in Australia has increased by 1.4°C since 1910, leading to more very hot days and fewer very cold days
bushfire season has lengthened and the type of extreme weather that commonly creates conditions for bushfires has increased
the sea level has risen at a rate of 3.2mm a year for the past 20 years.
For our area – as across the country – these changes are projected to get worse in the coming years. That will mean by 2070, Sydney's climate is likely to be hit by a further increase in average temperatures, greater levels of air pollution, more extreme weather events and a spike in the number of extreme heat days each year.
There will also continue to be a marked variability in yearly rainfall, an increase in drought and bushfire conditions, and a severe threat to many coastal areas through the sea-level rise.
Poor and hazardous air quality is dangerous to our health, especially for people with respiratory problems.
What we're doing
We're adopting a diverse approach to tackling climate change and its effects. We know a challenge like this requires action on several fronts.
Get involved
Whether you're a business owner, worker or student, or a resident, there are things you can do to fight climate change and help take care of Sydney. And it's easy to get started.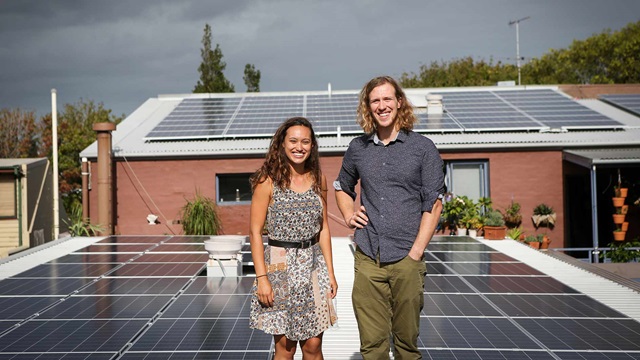 Climate emergency
The City of Sydney declared a climate emergency in June 2019, stating that climate change poses a serious risk to the people of Sydney. These documents detail our next steps.