Adapting for climate change
A long term strategy for the City of Sydney.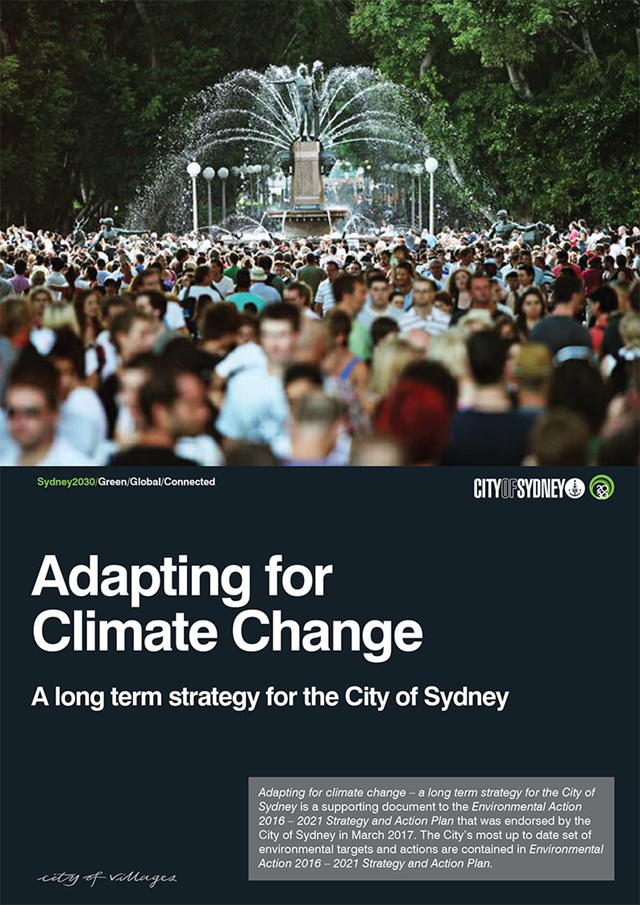 This strategy sets out the impacts the changing climate will have on our city, the risks these pose and the actions the City of Sydney, businesses and communities must take now and in the decades to come.
This is our first adaptation strategy and has been written to raise the issues and opportunities that adapting to climate change will present. As our understanding of the risks and responses develops over time, so the adaptation strategy will evolve in the years to come. This will ensure that the City of Sydney continues to be a resilient and globally competitive place to work and live.
Climate change adaptation means:
Taking action to reduce the impacts of a changing climate.
Taking action to harness any beneficial opportunities.
We can do this by:
Changing our plans and behaviour.
Building stronger, smarter buildings, facilities and infrastructure.
Talking, listening to and working with our community, including residents and businesses.
Coordinating with the NSW and Australian Governments.