History of Ada Place Playground
This playground was the site of 3 tiny timber terraces in the 1880s. After being demolished in 1942 the land lay vacant until the playground opened in 1967.
Ada Place Playground is at 17–21 Ada Place, Pyrmont.
This area was part of 135 acres granted in 1806 to surgeon John Harris. Dr Harris had 2 nephews, both also called John. This land became part of Block 36 of the Ultimo estate, which was owned by Dr Harris's nephew, John Harris of Shanes Park.
The area was owned by the Harris family for most of the 19th century and this site was not developed until 1878 when Ada Street was established. It was named after the daughter of William Henry Harris, who was the nephew of John Harris of Shanes Park, and who gave his name to William Henry Street.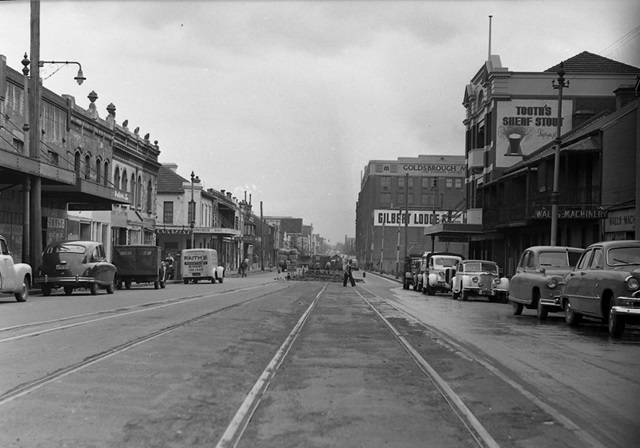 By 1881, 3 wooden houses were built on the site, each 2-storeys high and just 4m wide. They were among 127 houses in the area which Sir Thomas Buckland bought in 1894 for £17,720. He was a merchant and pastoralist whose uncle was chairman of the Colonial Sugar Refinery (CSR) which owned a large area on the Pyrmont peninsula.
The houses here were occupied on 99-year leases and let to tenants until their demolition in 1942. The site lay vacant until 1963 when the City Council acquired it for a playground at the suggestion of local alderman Sid Fegan. The playground was opened in 1967.
Further reading
Paul Ashton, 'Landlords and Property Capital: the urbanisation of Ultimo 1894-1901', BA Hons thesis, Macquarie University, 1983.
Shirley Fitzgerald and Hilary Golder, 'Pyrmont and Ultimo Under Siege', Hale and Iremonger, Sydney, 1994.