History of Barcom Avenue Reserve
In 1810 Governor Macquarie granted land to former convict Thomas West. Discover how part of that land eventually became Barcom Avenue Reserve.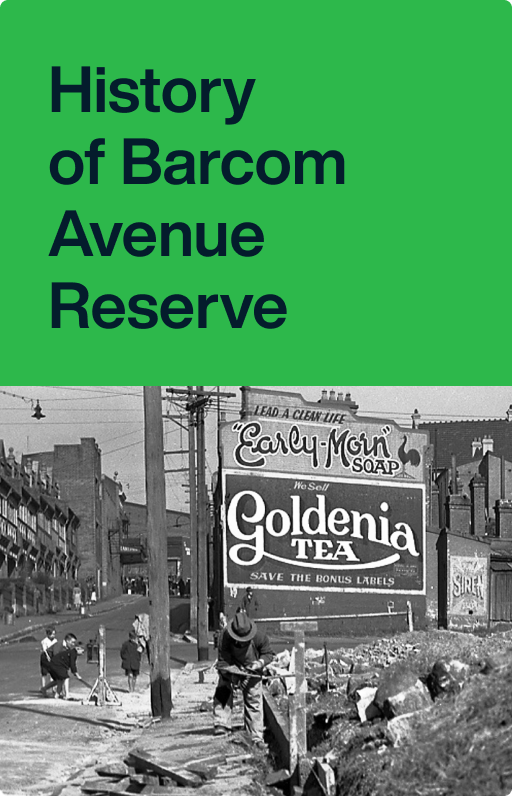 Barcom Avenue Reserve is at 240–274 Barcom Avenue, Darlinghurst, on the corner of Boundary Street.
In 1810 Governor Macquarie granted land here to former convict Thomas West. He had decided to build a water mill using the streams which ran down into Rushcutters Bay, and named it Barcom Glen after the well-known complex of water mills at Barcombe in his native Sussex, England.

The area including the park was known as West's Bush, and Aboriginal people continued to gather here for decades and on Queen Victoria's birthday each year were presented with a gift of blankets. Around 1858 a waterhole was constructed close to Boundary Street, which supplied nearby buildings including the Paddington Brewery. Meanwhile in 1855 Governor FitzRoy approved a land grant next to Barcom Glen to the Sisters of Charity as the site for a new purpose-built St Vincent's Hospital which opened in 1870.

During the late nineteenth century 16 'French Terrace' houses were built on Clements Crescent in the northern end of the park. At the same time Boundary Street was formed, formalising the boundary between Paddington and Sydney councils. The houses were resumed in 1926 and demolished. By 1937 the park had been established and laid out with paths and seats.

As St Vincent's expanded in the 1990s the park was extended into the closed West Street. By the time St Vincent's celebrated its 150 years in 2007, the Barcom Avenue Reserve was refurbished to serve both local residents and the more than 5,000 hospital staff.