History of Clyne Reserve
Named in honour of railway worker and union official, the Hon Daniel Clyne MLA, who negotiated the lease of the land from the Maritime Services Board.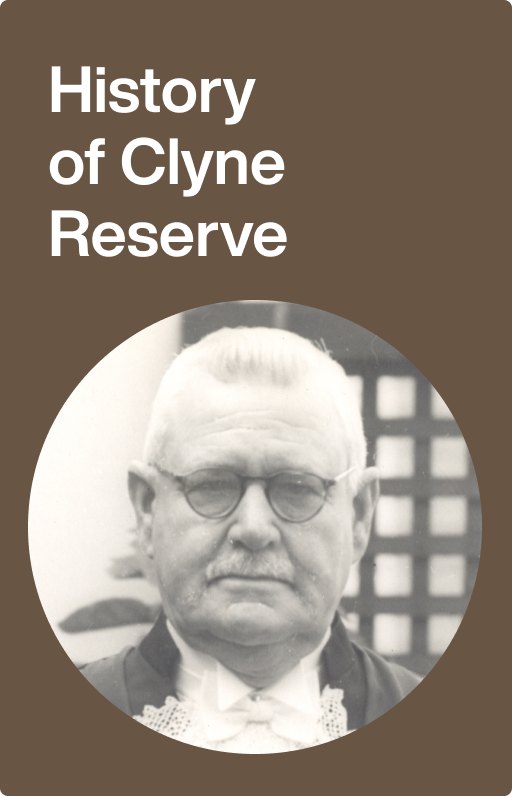 Clyne Reserve is between Merriman Street and Dalgety Terrace, Millers Point.
In the 1830s the prime residences in Millers Point were clustered around this area. At the end of Merriman Street, Crown Road, later Dibbs Street, ran west to Spencer Lodge, the most famous of the area's houses.
Spencer Lodge was a 12-room colonial townhouse with a garden complete with 'lawns, rosaries and plantations of flowering shrubs'. It was built in 1835 for a Mr Edwards who lived in London, and the first occupant was the wealthy merchant John Lamb. Soon after the purchase of Long's Wharf in 1837, Henry Moore built Moorecliff. A succession of prominent citizens, including Robert Towns and his business partner, the future premier Alexander Stuart Donaldson, occupied Moorecliff.
These houses were a tangible statement of the prominence of mercantile gentry in early Millers Point. Both Moorecliff and Spencer Lodge were abandoned by the merchant aristocracy of Millers Point in the 1880s. During the building of the new Sydney Hospital in 1882, a separate eye hospital was created at Moorecliff. In 1888 the number of beds was increased from 40 to 65.
A children's playground was established on 13 June 1950 at the corner of Dibbs and Merriman streets on a site leased from the Maritime Services Board. In 1952 the playground was named Clyne Reserve in honour of Hon Daniel Clyne MLA, 'in recognition of the major part played by Mr Clyne in the negotiations for the lease of the land by Council from the Maritime Services Board'. Clyne, a railway worker and union official, was MP for the seat of King from 1927 to 1956.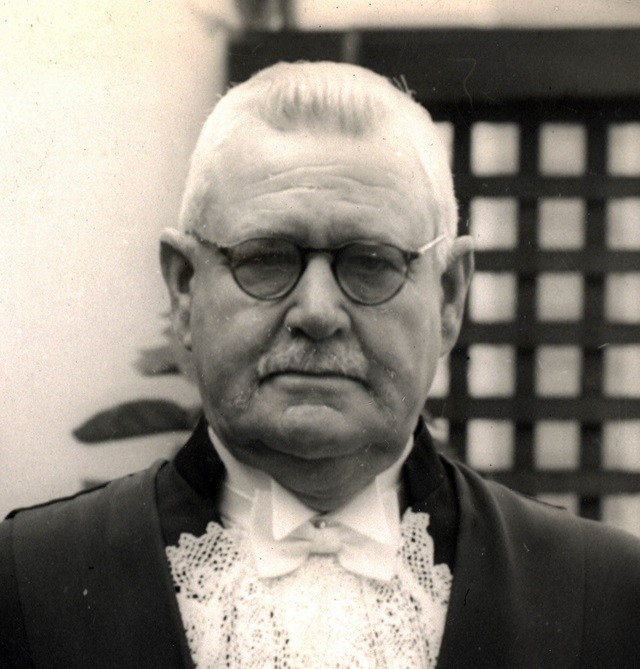 In 1978 the Maritime Services Board acquired the Clyne Reserve land for excavation and building works to redevelop Darling Harbour as a container port, which was completed in April 1981. The board then landscaped the remaining area and handed it back to the council in September 1981. 4 teams of stonemasons worked for 6 months to construct 420m of stone walls around Clyne Reserve. The board used local sandstone it had preserved from the excavations for number 3 Darling Harbour and about 80m of pre-World War 1 wrought-iron fencing. The adjacent Port Operations and Communications Centre tower opened on 12 August 1974.
Further reading
J Frederick Watson, 'The History of Sydney Hospital from 1811 to 1911', Government Printer, Sydney, 1911
Two Harbourside Reserves for Sydney, 'Ports of NSW', vol 3, no 7 (December 1981-January 1982)
Shirley Fitzgerald and Christopher Keating, 'Millers Point: the urban village', Sydney, 1991