History of Dr H J Foley Rest Park
Originally known as Glebe Rest Park, it was renamed in 1964 after a Glebe GP and mayor.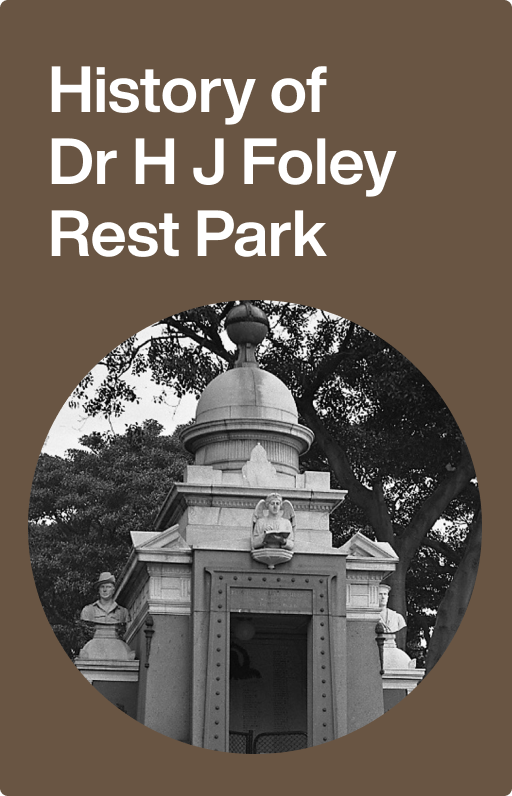 Dr H J Foley Rest Park is on the corner of Glebe Point and Bridge roads, Glebe.
This is the site of Hereford House, the first gentleman's residence built in Glebe. It was built in 1829 by Mr George Williams on land he purchased at auction for £509 from the Anglican Church in 1828. Hereford House and its grounds had contracted to 1.5 acres by 1875 when it was sold to Judge William Wilkinson, the last owner of the property, who died there in 1908.
The Crown acquired the property from the Wilkinson estate for £4675 in December 1910 for public education purposes. In 1911 Hereford House was established as a teachers' college which continued until 1925 when the new teachers' college adjacent to Sydney University was completed. The house was demolished in 1929 and the site converted into a rest park with 2 tennis courts and a children's playground.
At first the park was known as Glebe Rest Park. A small brick wireless house was built in 1934 to allow the public to listen to a wireless donated by Grace Bros from 10am to 10.15pm daily. The baby health centre was approved in 1944 and completed in 1951.
In 1964 the park was named after Horace John Foley (1901-1989), a Glebe medical practitioner. He was a member of the Glebe Municipal Council from 1934 to 1939, and mayor during the years 1937 and 1938. 'Doc' Foley's community involvement included giving free medical treatment to the poor but in exchange he expected their loyalty in the ballot box, according to researchers. He was later an alderman on the City Council from 1945 to 1950 and 1953 to 1956, and Leichhardt Council from 1968 to 1971.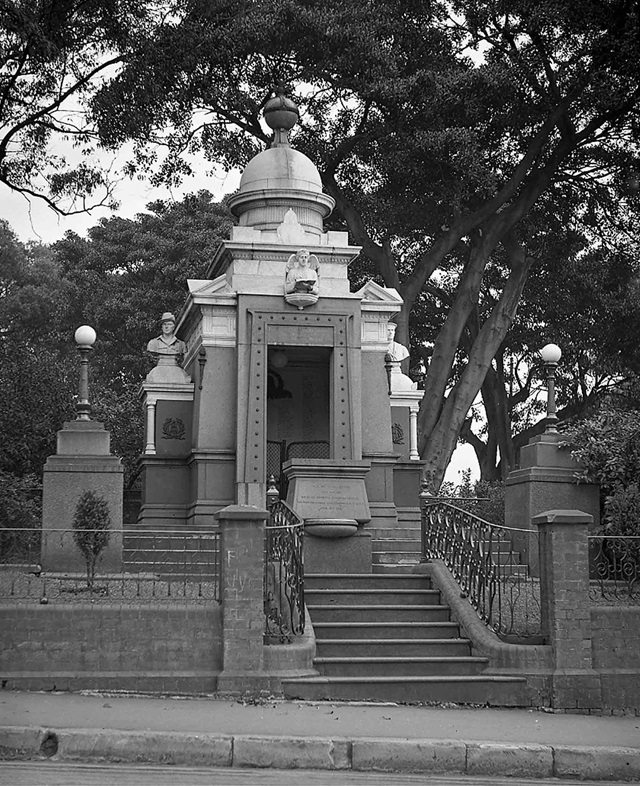 The Glebe War Memorial erected in 1921 takes the form of a shrine with interior chamber listing 174 men from Glebe who died in World War I. It is adorned with a cupola with orb, marble busts of an angel, a soldier and a sailor, and a bronze laurel wreath.
Further reading
Max Solling, 'Grandeur and Grit: a history of Glebe', Halstead Press, Sydney, 2007
Bobbie Burke, 'The Dr H J Foley Rest Park', 'Glebe Society Bulletin', March/April and April/May 2003
Bobbie Burke, 'The Wireless House in Foley Rest Park', 'Glebe Society Bulletin', September/October 2003
Environmental Partnership (NSW) Pty Ltd, 'Foley Park Plan of Management', 2005.