History of Eddie Ward Park
Named after a former alderman and firebrand member of parliament, Eddie Ward Park has a colourful history.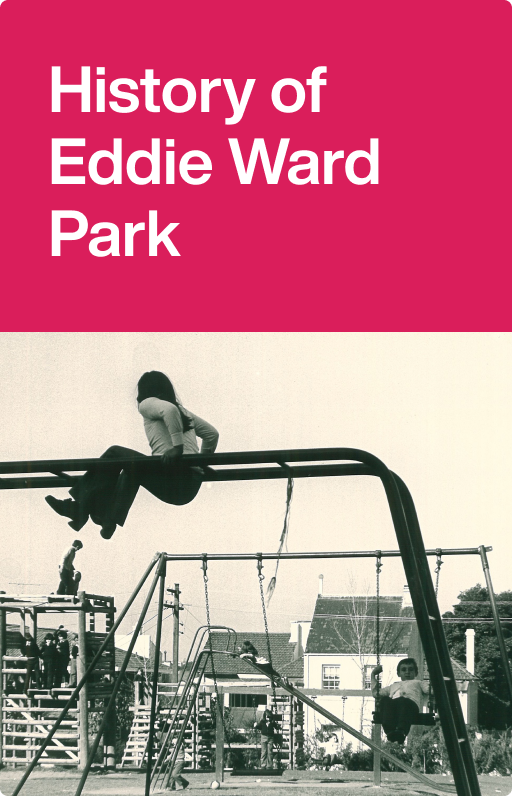 Eddie Ward Park is bounded by Devonshire, Marlborough and Lansdowne streets, and Northcott Flats, Surry Hills.
This area was originally a gigantic white sandhill stabilised by blackbutts, bloodwoods, angophoras and banksias, which was known as Strawberry Hill. It was granted to Commissary John Palmer who sold it in 1814. Later this land was owned by Thomas Horton James who subdivided it as Strawberry Hill Estate in 1832, but despite his claims that it was an ideal area for villas, few lots were sold.
With the passing of the new Building Act in 1838, timber houses were banned from the area, and since Surry Hills was outside the city limits, small-scale investors and owner-builders moved into the area to evade the controls. In 1842 John Frederick Hilly bought some of the villa sites on Strawberry Hill and subdivided them into smaller lots.
At the same time east of Riley Street, John Terry Hughes developed the Marylebone Estate around Marlborough and Lansdowne streets. Sales in both areas were very successful and the area soon became an enclave of small wooden houses, generally owner-built.
In the 1940s the district became the target of slum clearance under the name Devonshire Street remodelling and housing scheme which covered the area bounded by Devonshire, Marlborough, Lansdowne, Belvoir and Clisdell streets.
There were 241 houses in the area and 21 business premises, all crammed into narrow streets. Nearly all the houses were condemned as substandard with poor ventilation and no direct water supply. Demolitions began in the 1950s and by 1958 work began on Sydney's then biggest block of flats based on "the latest Swedish ideas in flat design". The central tower block of 428 flats and 14 storeys was opened in 1961. It was named Northcott Place after the NSW Governor Sir John Northcott (1946-1957).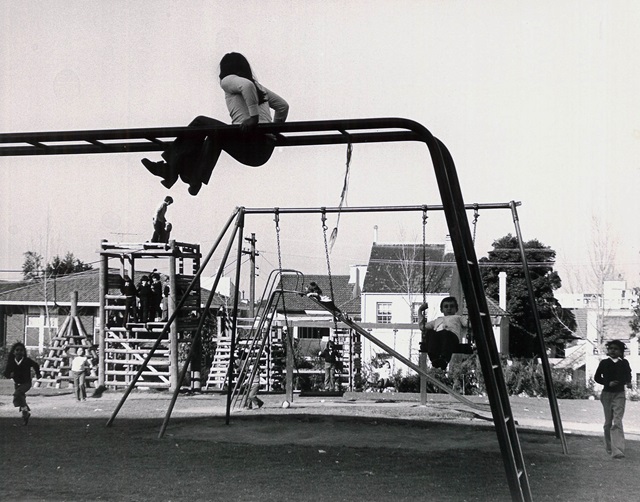 In 1963, the council bought the park site from the Housing Commission for £112,969, and in 1965 it was named after Eddie Ward (1899-1963), alderman from 1930 to 1934 and firebrand member for East Sydney from 1931 to 1960. Riley Street through the park was closed and incorporated in 1976, and the park was upgraded in 1984.
Further reading
Christopher Keating, 'Surry Hills: the city's backyard', Hale and Iremonger, Sydney, 1991
Terry Heino Kass, 'The Builders and Landlords of Surry Hills, 1830-1882', MA Honours thesis, University of Sydney, 1984