History of James Street Reserve
This reserve was originally part of John Baptist's nursery and gardens and later the Wunderlich factory, which made pressed metal ceilings for houses across Sydney.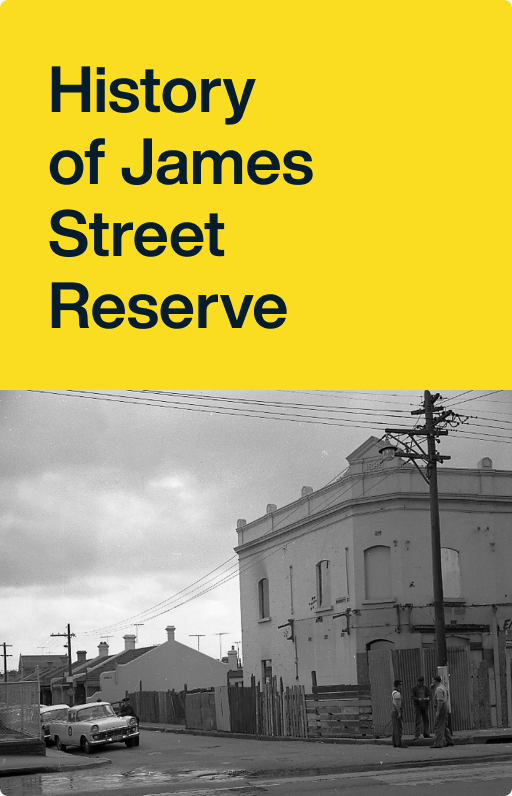 James Street Reserve is located on the closed section of James Street between Marriott Street and Young Lane, Redfern.
It is part of 185 acres granted to Edward Smith Hall in 1822. The grant was subdivided in 1831 and bought by John Baptist as part of his nursery. Later it was owned by his son-in-law, the accountant John Christian Hermann Baass. By 1890 the land at 10-40 Baptist Street was leased to Rocke and Company which had purchased the patent for pressed metal ceilings from the Wunderlich brothers Ernest and Alfred the previous year. The brothers became the company's managers and bought it out in 1892.
Wunderlich's pressed metal ceilings were installed in suburban houses, business premises and in the Sydney Town Hall's Centennial Hall. They produced a wide range of other metal goods including kitchen sinks. From 1892 they began to import red terracotta roof tiles from Marseilles in France which gave Federation architecture across Sydney's growing suburbs one of its most distinctive elements.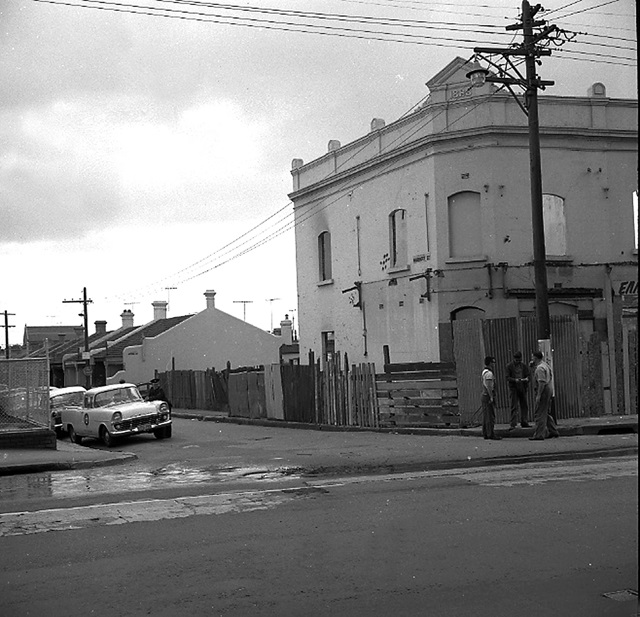 The Wunderlich factory closed in 1972 and was demolished in 1980 for the construction of Redfern Mall shopping centre. This street closure was part of the traffic management aimed at blocking shoppers and delivery vehicles from driving through local residential streets. The centre's name was changed to Surry Hills Shopping Village in 1988.
Further reading
Susan Bures, 'The House of Wunderlich', Sydney, 1987