History of Lawrence Hargrave Reserve
This park is named after Australian aviation pioneer Lawrence Hargrave who lived nearby at 40 Roslyn Gardens from 1885 to 1893.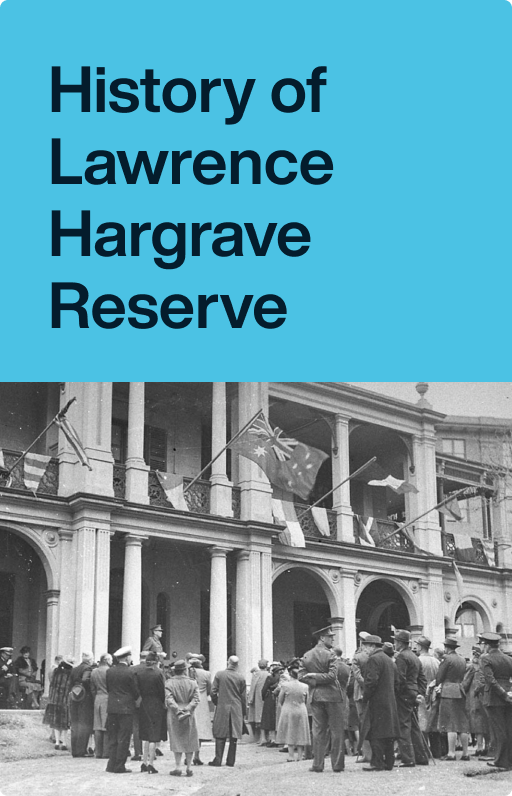 Lawrence Hargrave Reserve is on the roof of the Kings Cross car park at 15 Elizabeth Bay Road, Elizabeth Bay.
Elizabeth Bay Road was originally the carriage drive to Elizabeth Bay House which was built in 1835-1838. This site was later 'Barncleuth' owned by Sydney retailer David Jones, which gave its name to Barncleuth Square.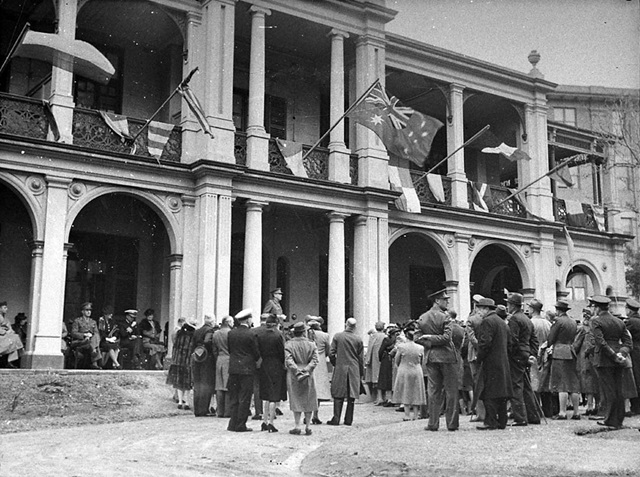 'Barncleuth' was bought from David Jones by Robert Amos who changed the name to 'Kinneil'. Amos made extensive alterations to the house in 1891. He and his brother Alec were the contractors who built the Sydney-Albury railway line, but unfortunately they entered into costly litigation with the result that Robert Amos was forced to sell 'Kinneil' and move into a smaller house in Victoria Street. 'Kinneil', a large Italianate mansion with extensive grounds, survived for some years as a restaurant. 'Kinneil Court' flats were built on the site of the old tennis court, while Amos Lane remains as a reminder of the path to the coach house and stable of 'Kinneil'.
The site of 'Kinneil' was cleared by developer Hong Kong Properties Pty Ltd in 1972 to build a 40-storey international hotel but it exceeded height limits and was rejected by Council. Meanwhile the popularity of Kings Cross as Sydney's major night spot created a demand for off-street car parking. Consequently the council bought the site and built a public underground car park here in 1975 at the same time as the extension of Fitzroy Gardens into Elizabeth Bay Road. The car park was completed in 1978 and the roof area landscaped.
In 1991 the park was formally named Lawrence Hargrave Reserve. Australian aviation pioneer Lawrence Hargrave lived nearby at 40 Roslyn Gardens from 1885 to 1893. Some of Hargrave's most important work was carried out in the workshop on the ground floor at the rear of No 40. This included the invention of his famous box kite which was tested behind Hargrave's home at Roslyn Gardens. In 1894 after moving to Stanwell Park he made his historic flight 5 metres above the beach.
Further reading
Susan Brown, 'Statement of Environmental Effects for the Development of the existing boarding house [40-44 Roslyn Gardens, Elizabeth Bay]', 1991.