History of Peace Park
Originally the site of Shepherd's Darling Nursery from 1827 to the 1860s, and was named in the 1980s in recognition of nuclear disarmament campaigns.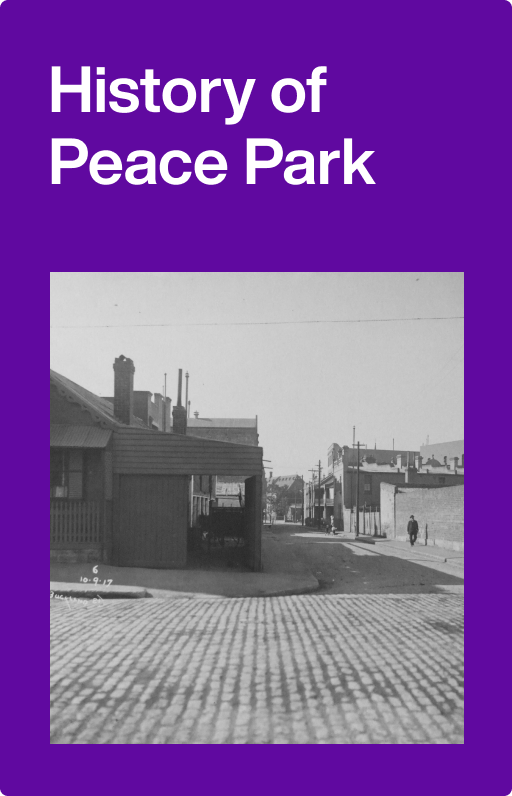 The Peace Park is at 70-80 Myrtle Street, Chippendale.
This area was part of the 1826 land grant to Thomas Shepherd which he named the Darling Nursery. After tilling and manuring the land, by July 1827 he was ready to plant potatoes and carrots. He soon had a thriving business, and was the founder of a nursery firm which continued on well into the 20th century on other sites. Names in Chippendale which commemorate the Darling Nursery include Shepherd, Myrtle, Rose and Pine streets.
By 1868 this area was being subdivided for housing and in 1871 there were 3 brick and stone houses at 70-74 Myrtle Street. They were followed in the 1880s by a 2-storey stables and store at 76-78 and another house at 80.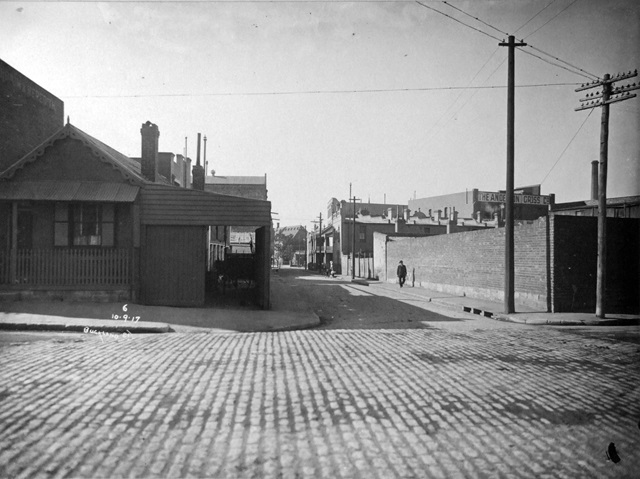 In 1923, the stable was replaced by a factory which was later occupied by the Commonwealth Film Laboratories and other film companies. The buildings were demolished in February 1974 with the intention of building flats, but this did not eventuate.
Council purchased the site in 1978. It was originally intended to build a child care centre but this plan was abandoned. The site became a park in 1985 with the addition of the closed section of Myrtle Street between Buckland and Pine streets. It was named the Peace Park in recognition of the strong public sentiment in favour of nuclear disarmament at that time.
Further reading
Victor Crittenden, 'A Shrub in the Landscape of Fame: Thomas Shepherd, Australian landscape gardener and nurseryman', Mulini Press, Canberra, 1992.