History of Pemulwuy Park
Built in 1993, the park is named after the Aboriginal resistance leader killed in 1802.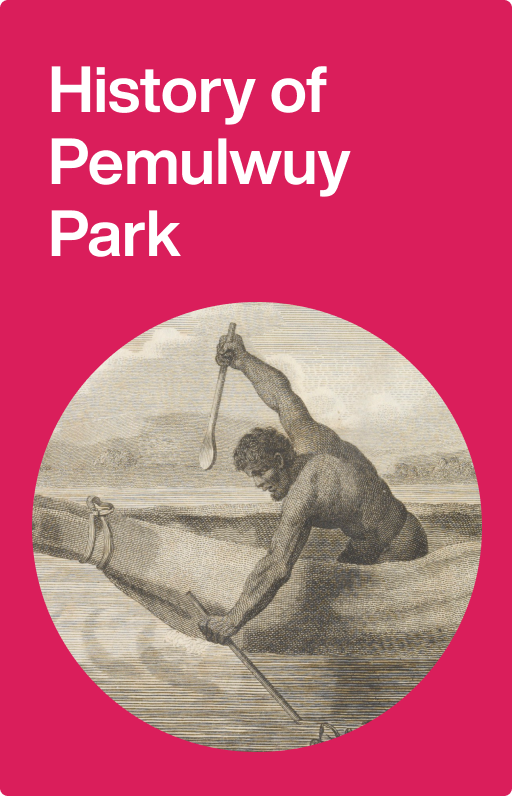 Pemulwuy Park is at 85-121 Eveleigh Street, Redfern.
It's named after the Aboriginal warrior Pemulwuy, a member of the Bidjigal clan of the Darug people. From 1792 he led raids on settlers at Prospect, Toongabbie, Georges River and Hawkesbury, and even at Brickfield Hill (now World Square). Pemulwuy was wounded in 1797 and taken to Parramatta hospital where he recovered. His many close escapes led to the belief that firearms could not kill him, but he was shot dead in 1802. Governor King described him as 'a brave and independent character'.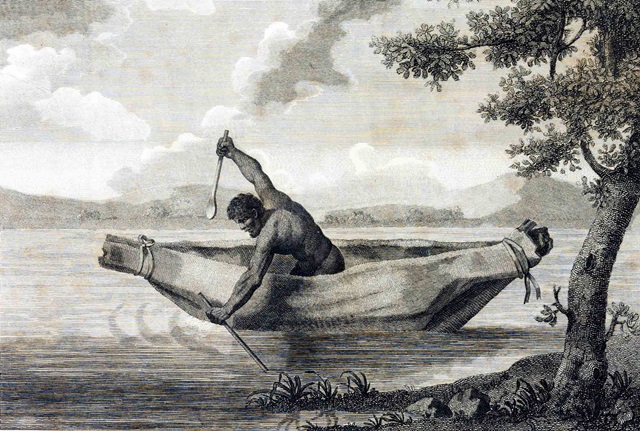 William Chippendale received a 95-acre grant in 1819 which included this area. The land eventually passed to William Hutchinson, whose son-in-law built a house in the late 1840s which he named 'Everleigh' after his mother's maiden name. The 'r' was dropped but the pronunciation remains the same. 'Eveleigh' stood between Louis and Hugo streets.
This site was formerly occupied by houses and by blacksmithing and bootmaking factories which were built in the 1870s. The houses were bought and renovated by southern European immigrants in the 1960s and 1970s but were later taken over by light industry. Most of the buildings were derelict by 1990 when South Sydney City Council purchased the site and built this park in 1993.