History of Pirrama Park
The area was known as Pirrama to the Gadigal people who lived here.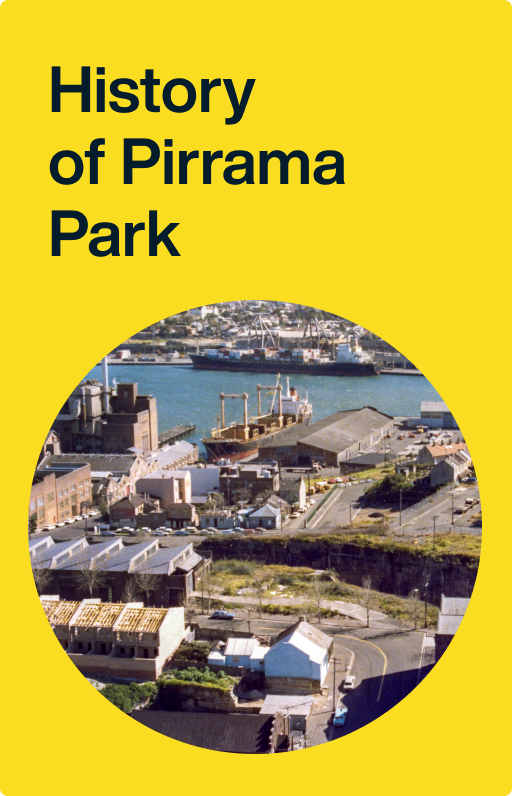 Officially opened in 2010, Pirrama Park encompasses what used to be called Pyrmont Point Park to the east, and the former NSW Water Police site to the west. Pyrmont Point Park is bounded by Pirrama Road and the foreshore at the end of Pyrmont Point.
This area was known as Pirrama to the Eora, its original Aboriginal people. In 1795 the land was granted to Private Thomas Jones of the NSW Corps, who was later executed for the murder of missionary Samuel Clode. Even though he soon sold the land, Jones Bay is named after him.
In 1875 Pyrmont Public Baths opened in a timber enclosure on the tip of Pyrmont Point, accessed by stairs at the north end of Point Street, and a ferry wharf was built next to it which continued to operate until the tram service along Harris Street began operating in 1901. Also in 1875 the Colonial Sugar Refinery purchased land and commenced building on the foreshore, and the company grew to dominate Pyrmont until the late twentieth century.
The formation of the Sydney Harbour Trust in 1901 saw the gradual redevelopment of the harbour foreshores, with wharves 22, 23 and 24 occupying this site. In 1929 the trust announced a plan to demolish the baths but public opposition saw the plan deferred until 1945. The excavation of the cliff face for a roadway was completed by 1949. The wharves were in decline by the 1970s when container wharves were built at Darling Harbour and Port Botany. This site was used as a heliport for a few months in the 1980s but this was discontinued due to complaints about noise and the wharves were used mainly for storage.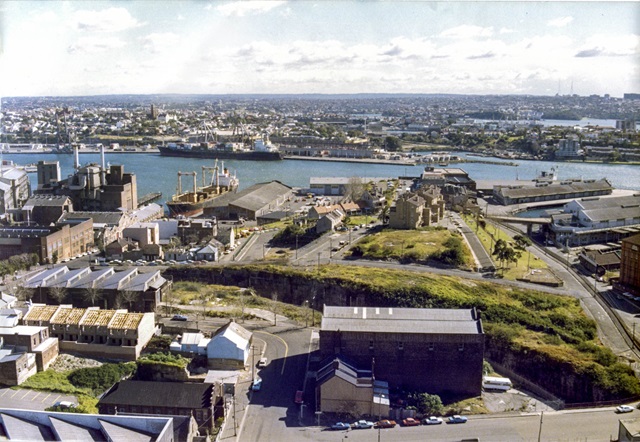 Pyrmont Point saw substantial redevelopment in the 1990s and this area became much-needed open space, with the park opening in 1996. The sculpture 'Tied to Tide' by Jenny Turpin and Michaelie Crawford was installed in 1999. It re-uses timber from the old Goldsbrough Mort wool stores in Pyrmont to create a series of frames pivoting from fibreglass float tanks under the boardwalk.
In 2003, as the Water Police awaited completion of their new accommodation across the water in Balmain, a vigorous community campaign in Pyrmont got underway, opposing plans for the redevelopment of the site as high-rise apartments. The campaign was successful. In 2005, the City of Sydney acquired the land and preserved it as public, recreation space. The new addition to the foreshore parkland opened in 2010.
Further reading
Godden Mackay Pty Ltd and Howard Tanner and Associates Pty Ltd, 'Pyrmont Point Precinct: archaeological and heritage assessment', 1993