History of Waterloo Park
The land where this park is now situated was originally undulating sandhills covered with scrub heath.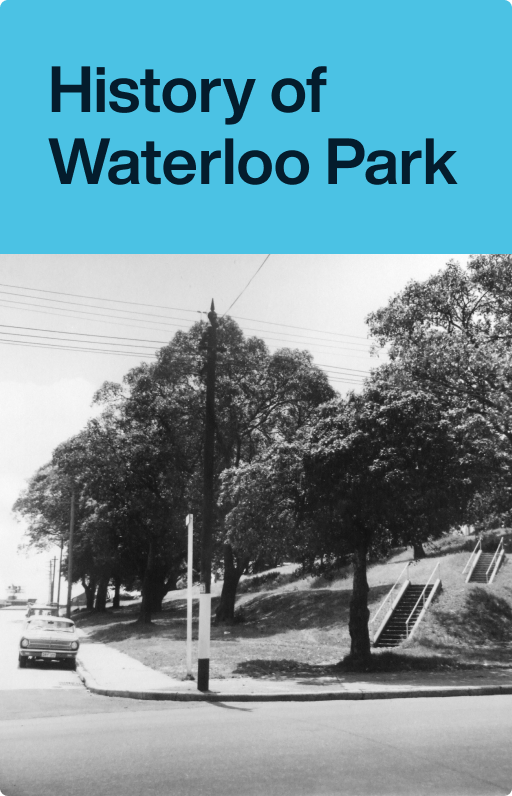 Waterloo Park is bounded by Elizabeth, Allen, Pitt and Kellick streets, Waterloo.
The land here was a diverse wetland, comprising lowland, swamps and streams, along with 'undulating land, sandy soil covered with low scrub'.
After European settlement the area was important as an industrial water supply and also irrigated numerous market gardens that produced vegetables for the city.
The land that today comprises Waterloo was first granted to John Thomas Campbell, who received a grant of 185 acres in 1825. He called it Mount Lachlan Estate after Governor Lachlan Macquarie.
The suburb gained its name from the nearby Waterloo Estate which accords generally with the suburbs of Zetland, Alexandria and Rosebery.
Housing development was at first limited to the high ground surrounding the Waterloo swamp, the Waterloo dam and Sheas Creek.
In 1858 a Catholic school was built on Hungry Hill, said to have been named because it was rocky and treeless. The following year the church was built and named Our Lady of Mount Carmel. Mount Carmel is a hill in Palestine which was occupied by Christian hermits in the first centuries after Christ.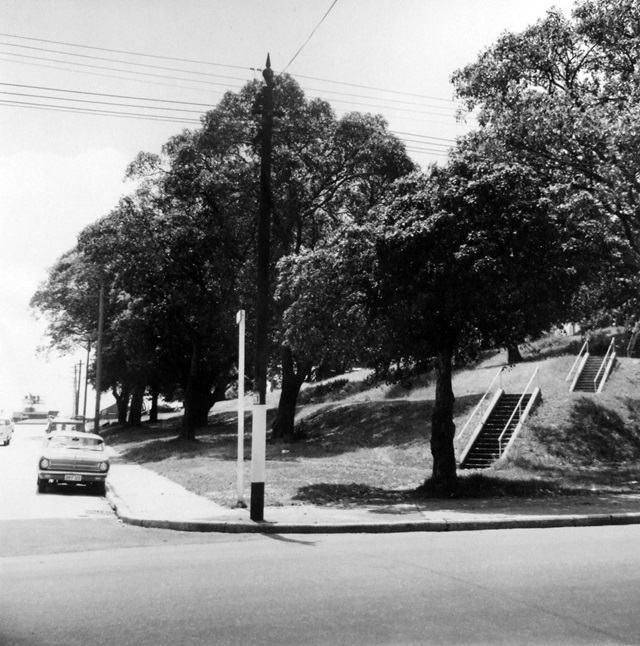 Waterloo Council was formed in 1860, and the district saw enormous growth in the 30 years after 1870. Waterloo was transformed from a small fringe suburb of Sydney, with some small industry mixed with market gardens, dairies and mills, to a suburb where larger scale industry, rows of terrace housing and areas of workers' cottages filled the landscape. At this time the park was known as Mount Carmel Park, with the name changed to Waterloo Park in 1892.
The park site was significantly modified with fill material prior to its establishment. Port Jackson figs dominate the planting structure with 37 examples forming an avenue along McEvoy Street which runs through the centre of the park. There is another example in the adjoining grounds of Mount Carmel School. Other trees in Waterloo Park include 10 Moreton Bay figs and 2 deciduous figs along with coral trees, paperbarks and brush box.
Further reading
Grace Karskens and Melita Rogowsky (eds), 'Histories of Green Square', Sydney, 2004