Parking permit area maps
The City of Sydney's local area is divided into 16 parking areas. Permits are valid only in the area where you live or operate a business.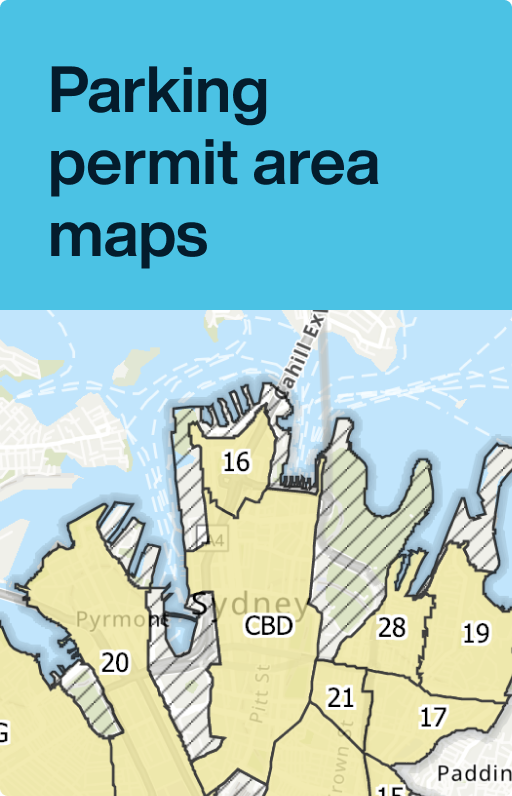 Find your parking area
Click on the map below to find out about parking in your area including the number and type of permits available.
Parking areas by suburb or general location