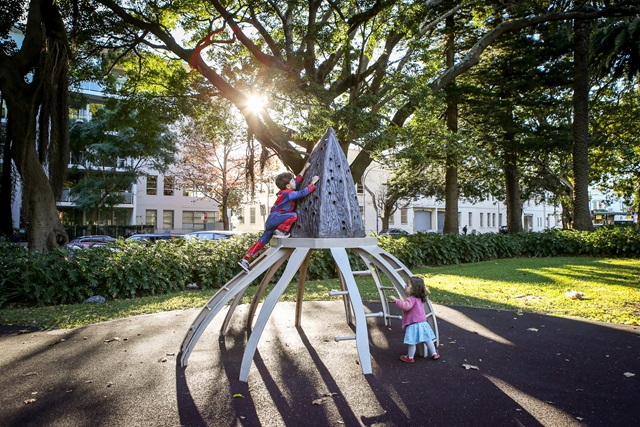 This park features a sports oval, playgrounds, skate plaza and basketball practice area.
Barbecues

included

Barbecue and picnic facilities.

Public toilets

included

Public toilets located within the park, next to the cafe.

Dog off-leash

included

4:30pm to 9:30am.

Children's play equipment

included

Sports facilities

included

2 basketball courts.
Mini street style skate plaza with a variety of manny pads, ledges and a bank to ledge. Fun for all ages and abilities. Suitable for BMX riding.
Bench seating nearby. Lights out at 8:30pm when the park closes.

Cafe

included

Cafe with outdoor dining

Attractions

included

Public art and war memorials
A defining moment
This was the site of former Prime Minister Paul Keating's 'Redfern Speech' regarded as a defining moment in the reconciliation process with Aboriginal and Torres Strait Islander peoples.