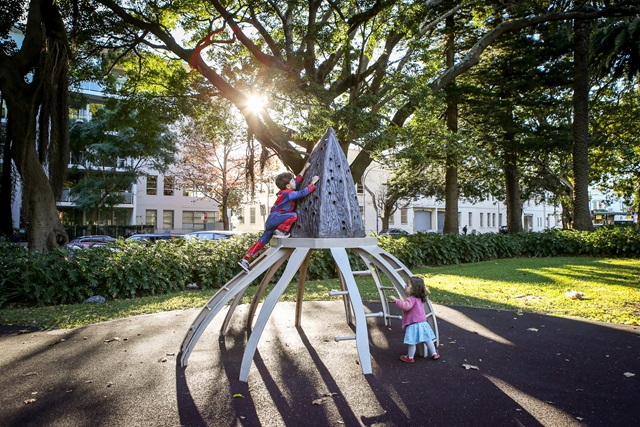 This park features a sports oval, playgrounds, skate plaza and basketball practice area.
Dog off-leash

included

4.30pm to 9.30am

Children's play equipment

included

Enclosed playgrounds with traditional equipment for toddlers and young children, and an open playground with water and adventure play elements.

Barbecues

included

Barbecue and picnic facilities

Cafe

included

Cafe with outdoor dining

Public toilets

included

Public toilets located within the park, next to the cafe

Attractions

included

Public art and war memorials
A defining moment
This was the site of former Prime Minister Paul Keating's 'Redfern Speech', regarded as a defining moment in the reconciliation process with Aboriginal and Torres Strait Islander peoples.