Mary O'Brien Reserve Playground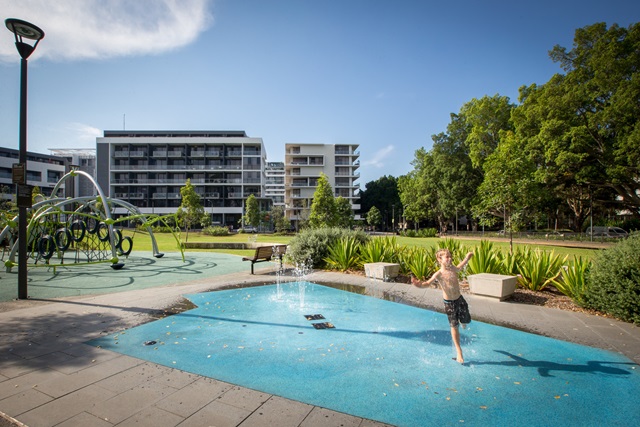 The reserve features 2 playgrounds with equipment for young children including a water play area and nearby barbecues with picnic areas.
Tilford Avenue
Zetland 2017
Children's area

included

Includes rope climbing structure and slide.

Water play

included

Open 8am to 6pm every day except Tuesday.

Picnic area

included

Shaded areas

included

2 shade sails cover the playground (not pictured).

Dog off-leash

not included
Mobility parking within 300m

included

65 Portman Street
West side, between Hansard Street and Merton Street.
There is 1 x parallel parking space.
3.2m wide by 6m long.