Strategic review: Pyrmont Peninsula
We're reviewing the planning controls for the Pyrmont Peninsula to align with the NSW Government's Pyrmont Peninsula place strategy.
Project Status:

Under review

Contributions to this consultation are closed for evaluation and review. The project team will report back on key outcomes.
Have your say
Tim Wise
Manager State Planning Projects
Rebecca Jacobs
Senior Specialist Planner
Why we're doing this
The Pyrmont Peninsula is part of a green, global and connected city – a place that is beautiful and vibrant, which supports a strong and growing economy, a sustainable environment and diverse communities.
The NSW Government's Pyrmont Peninsula place strategy asks us to continue creating and maintaining Sydney's prominent profile as a great place to live, work, study and visit. The NSW Planning Minister's direction includes enabling development consistent with the place strategy, balanced with character, heritage, and infrastructure considerations across the peninsula.
Before a Sydney Metro West station opens in Pyrmont in 2030, we have this opportunity to review the planning controls for the Pyrmont Peninsula to ensure we can take advantage of the benefits the metro will bring.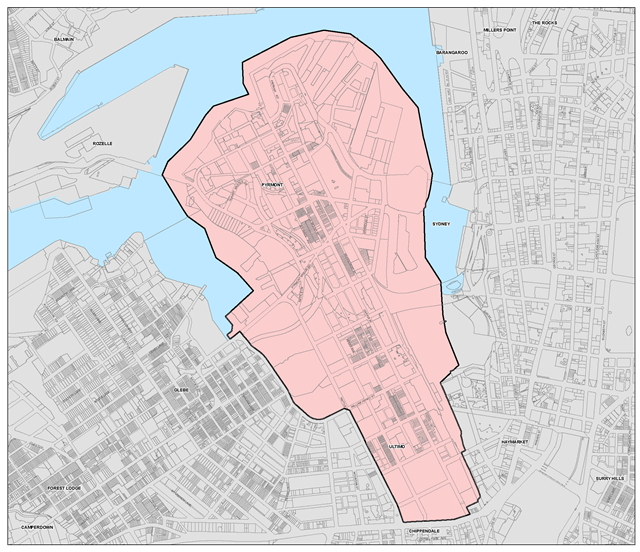 What we're doing
The NSW Government's proposed first stage of the Pyrmont Peninsula place strategy involves new planning controls for 4 sites: The Star, UTS Indigenous Residential College and 2 metro sites. This stage includes an infrastructure delivery plan and sub-precinct master plans.
Our review will look at the rest of the peninsula and will seek to update planning controls and developer and affordable housing contributions.
Our approach will be place-led and people-focused, which will include opportunities identified in our local strategic planning statement, City Plan 2036, to:
promote employment growth, visitor accommodation, affordable enterprise space, high technology industry, retail, community and cultural uses
increase greening and tree canopy and high sustainability performance
enable improved environments for walking and cycling
improve open space with solar access protected
maximise public and active transport interchange
At the moment, our response is a work in progress and we're interested in hearing what you think about the changes we are considering.
How you can give feedback
Consultation closes at 5pm on Friday 15 September 2023.
Visit our interactive map

Follow the links on the map to access drawings that describe the changes we are thinking about.
Leave your comments on the map using the drag and drop icons at the top of the map page.

Register your interest

Register your interest in updates on our strategic review of the Pyrmont Peninsula.

Register now

Talk to us

You can contact our employees to let us know how you would like to be engaged on the next phase of the Pyrmont Peninsula's evolution.
Tim Wise
Manager State Planning Projects
Rebecca Jacobs
Senior Specialist Planner