Improving Lawrence Hargrave Reserve
We're upgrading this Elizabeth Bay park to make it safe and inclusive for everyone to enjoy.
Project Status:

Closed

Public consultation period

to
Sophie McNamara
Design Manager
What we're doing
An upgrade that will also complement the community garden by improving access and safety.
Quality green open spaces are important for our residents, workers and visitors. Over the next 10 years, we're upgrading over 60 parks in our area. These park upgrades will create better quality open spaces, help keep our city cooler, and support biodiversity.
We propose to:
create welcoming park entries and improve access into the park

improve accessibility with 2 new ramps into the park, staircase upgrades and a new path to the community garden

provide a range of seating

increase the useable green space with a new central turf area

enhance native habitat plantings and biodiversity within the park.
This reserve is built above Kings Cross car park. To reduce structural and loading impacts on the roof, we'll remove some trees including most of the casuarinas. This will also open up the usable green space and improve safety and sight lines in the park. Trees will be replaced with new mature trees to provide the same amount of canopy coverage.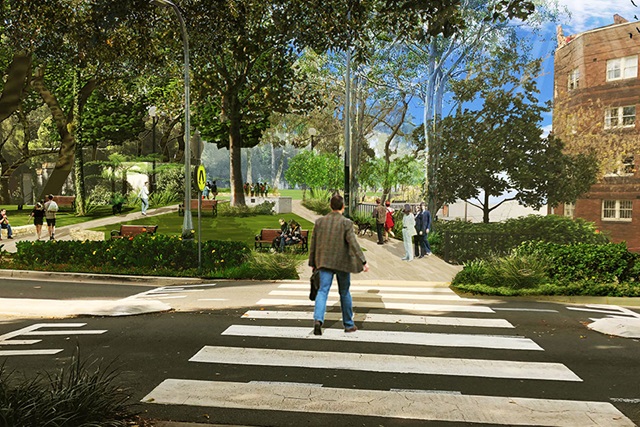 How you can give feedback
Give your feedback by completing an online form.
Consultation closes at 5pm on Tuesday 3 December 2019.
Feedback may be published in publicly available reports at the end of the consultation period. Your name or organisation's name may appear in these reports with your feedback attributed. If you would like your feedback to be kept confidential, please let us know when making your submit.
Other ways you can give feedback