Rainbow path design for Prince Alfred Park
This new rainbow path will border Equality Green in Prince Alfred Park.
Project Status:

Closed

Public consultation period

to
Adam Lander
Senior Community Engagement Coordinator
Why we're doing this
We're creating a new, 90m rainbow path in Prince Alfred Park. The path will commemorate the November 2017 decision to legalise same-sex marriage in Australia by amending the Marriage Act 1961 to allow marriage between 2 persons, regardless of their gender.
The path will be next to Equality Green. This space in the park was renamed in honour of the public gathering of more than 30,000 people on 15 November 2017 in support of the Australian marriage (equality) law proposal.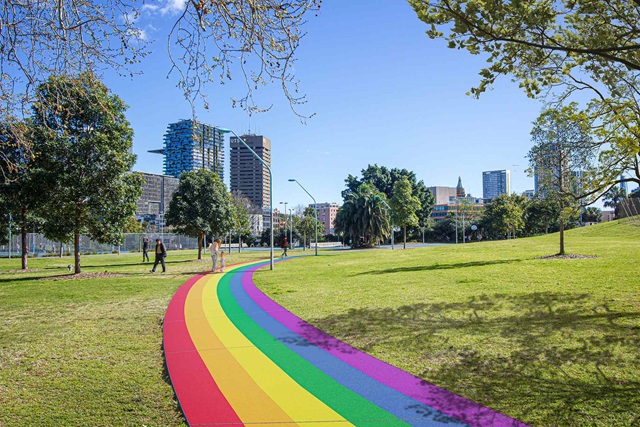 How you can give feedback
Consultation closes at 5pm on Sunday 29 November 2020.
You can give feedback by completing an online form.
Feedback may be published in publicly available reports at the end of the consultation period. Your name or organisation's name may appear in these reports with your feedback attributed. If you would like your feedback to be kept confidential, please let us know when making your submission.
Other ways you can give feedback