Your feedback on proposed new synthetic sports field at Perry Park, Alexandria
We're planning to build a new synthetic sports field at Perry Park in Alexandria.
Project Status:

Under review

Contributions to this consultation are closed for evaluation and review. The project team will report back on key outcomes.

Public consultation period

to
Sophie McNamara
Design Manager
Speak up. Sign up.
Get our regular newsletter to have your say.
What we're doing
We're working to build new and upgraded active sports fields across our local area to meet the growing needs of our communities. We aim to increase the capacity of our sports field by 16,000 playing hours by 2030.
This involves constructing some synthetic fields that provide greater playing hours than traditional turf fields.
The proposal for Perry Park includes:
a new FIFA sized synthetic sports field
a new amenities pavilion
a new share way and parking
new park lighting and seating
welcoming park entries and better access in and around the park
new native plants and trees.
Before we can build this new field, we need to remove 60 trees. We will replace the canopy loss with 30 to 40 large canopy shade trees as part of this upgrade.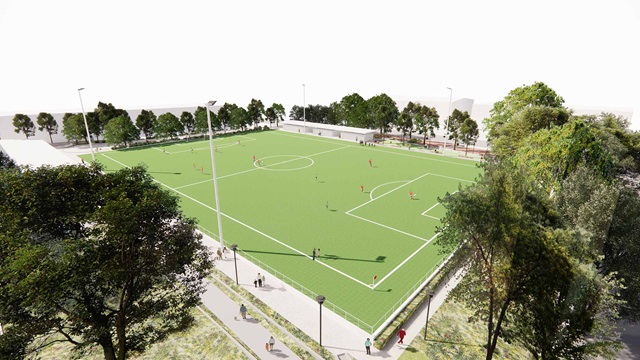 How you can give feedback
This consultation closes at 5pm on Wednesday 9 December.
You can give feedback by completing an online form
Next steps
We will report all feedback and any resulting design changes to Council. If Council resolves to proceed with the upgrade, we will continue to the detailed design stage. We will keep you updated on the progress of this project.
Feedback may be published in publicly available reports at the end of the consultation period. Your name or organisation's name may appear in these reports with your feedback attributed. If you would like your feedback to be kept confidential, please let us know when making your submission.
Other ways you can give feedback