Your say on proposed names for 2 lanes at 180 George Street Sydney
Project Status:

Closed

Public consultation period

to
Anne Binegas-Small
Community Engagement Coordinator
Why we're doing this
The redevelopment of 180 George Street is creating 2 new lanes between George and Pitt streets that require official naming.
The lanes are currently within private property but will be handed to the City of Sydney to manage when the development is complete.
Naming proposals
Crane Place
It's proposed the historic name of Crane Place be reinstated on its east-west alignment from Pitt Street. The original name evolved from the long-established showroom and works of GE Crane & Sons, importer and manufacturer of building materials and hardware, steam marble and slate works, on Pitt Street where the lane is located.
GE Crane & Sons provided the marble flooring for St Mary's Cathedral and pressed metal ceiling for the Pitt Street Congregational Church. The company also built the indicator board with Government Rail that was in Central Station from 1902 to 1982 and is now in the Powerhouse Museum.
Cabinetmaker Place
It's proposed that the lane with a northeast-southwest alignment recognises the evolution of Sydney's original Chinatown around lower George Street and The Rocks from the 1850s to the 1880s. Chinese cabinetmakers had workshops from 164 to 192 George Street during this time.
The proposed name recognises the contribution of Chinese cabinetmakers manufacturing furniture in Sydney and celebrates the multicultural history of the city.
Many houses had local Chinese-manufactured hallstands, washstands, bookcases and tables made by companies such as Loon Cheong and Co, Way Hap and Co and Ah Toy.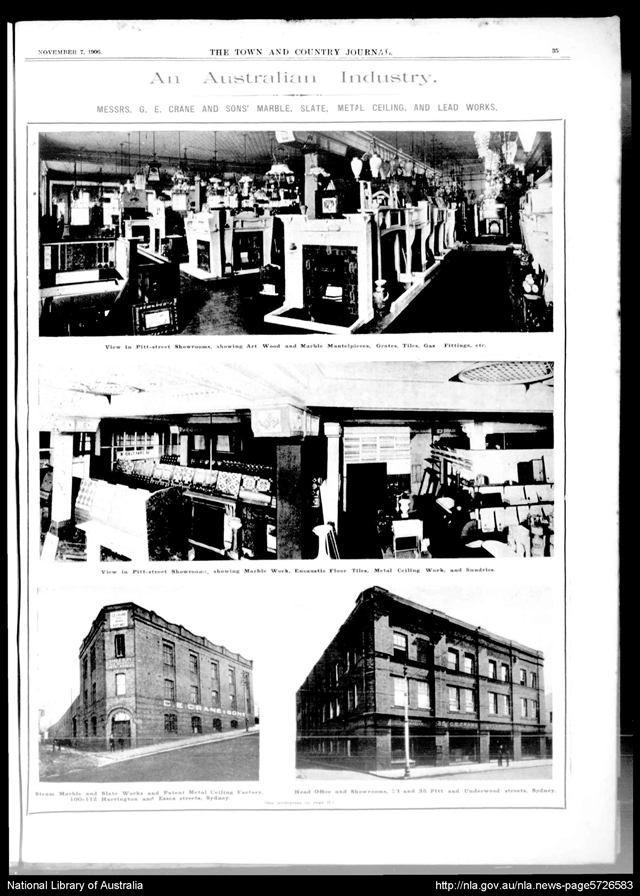 How you can give feedback
Consultation closes at 5pm on Wednesday 21 October.
Complete our feedback form



Online form

Email or post your submission

You can also give feedback by email to [email protected] or post to:

Senior Project Manager
City Engagement
City of Sydney
Town Hall House, Level 7
456 Kent Street
Sydney NSW 2000

Talk to us
Anne Binegas-Small
Community Engagement Coordinator
Feedback may be published in publicly available reports at the end of the consultation period. Your name or organisation's name may appear in these reports with your feedback attributed. If you would like your feedback to be kept confidential, please let us know when making your submission.
Other ways you can give feedback