Smart city strategic framework
We want all our residents and businesses to benefit from the opportunities of a digital future.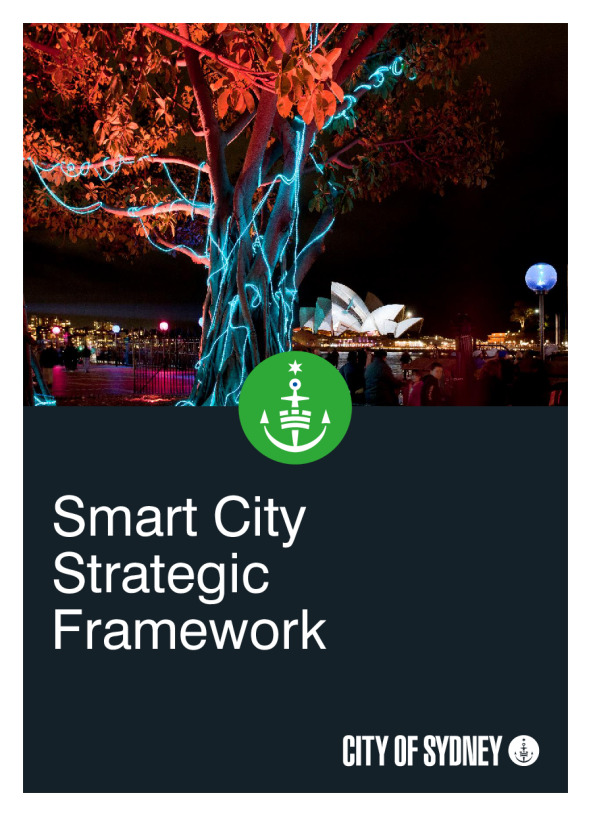 Takeaways
Our smart city strategic framework identifies the 5 outcomes we want to achieve with smart, ethical and secure use of data and technology, underpinned by smart infrastructure:
Supporting connected and empowered communities. We co-create the design and provision of city services and facilities with our communities. And we empower our communities to make more effective decisions by using open data and having the skills and tools to innovate and thrive.
Fuelling global competitiveness and attracting and retaining global talent. We embrace digital disruption to foster an innovation ecosystem, cultivate a culture of experimentation and sustain Sydney's position as a global magnet for talent.
Futureproofing our environment and bolstering resilience. We make purposeful use of data to monitor, predict and manage city conditions and the impacts of shocks and stresses on our city and community. We embrace new technologies that accelerate our progress to a carbon-neutral future.
Cultivating vibrant, liveable places. We use data and technology to help us optimise street space allocation and prioritise active transport, improve how we plan, build and maintain infrastructure, assets and systems, and enhance the experience of the physical city.
Providing customer-centric efficient services. We use data to understand the community's needs and preferences so we can provide joined-up, personalised and responsive services. We embrace smart technology and operating models to provide the efficient services our communities expect.