Green report
Our green report documents our progress on meeting our environmental sustainability goals and targets.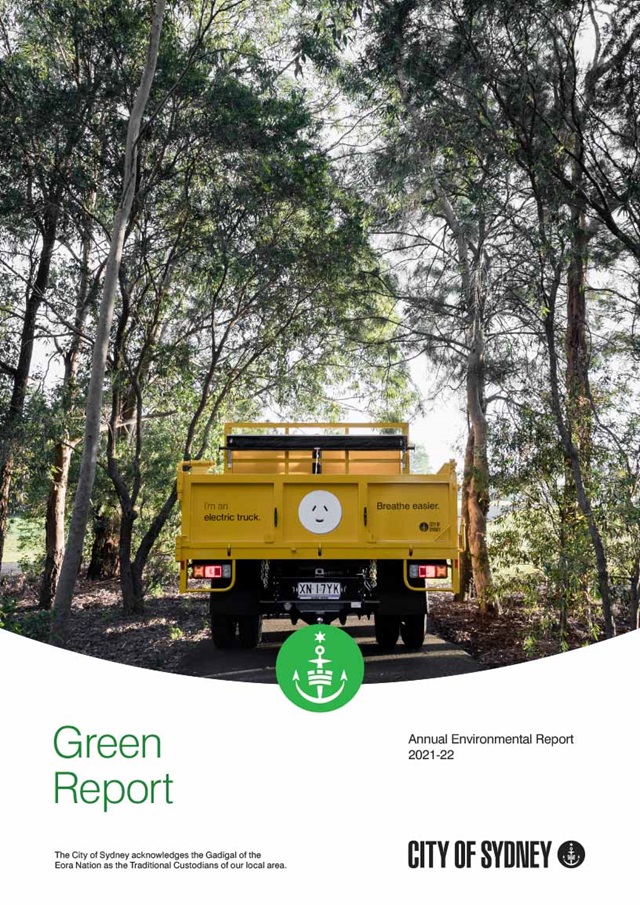 Green report 2021/22
Download the report or read our highlights below.
Our yearly environmental sustainability report documents our achievements and progress toward our goals and targets in our environmental strategy and greening Sydney strategy.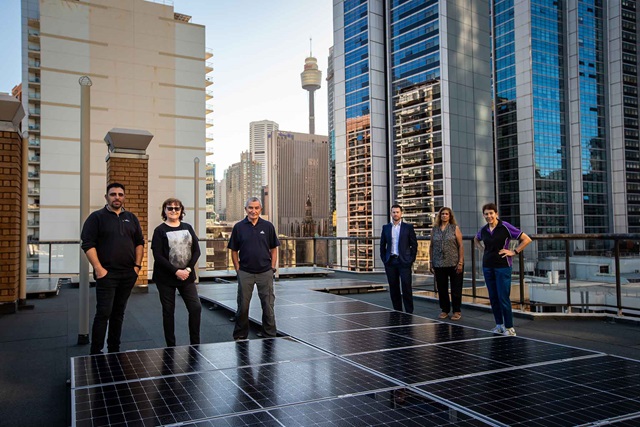 Climate action
We're a leader in action on climate change. In 2011 we were the first Council in the country to be certified as carbon neutral, and since 2006 emissions from our operations have dropped 77%.
This reduction was possible from actions including more energy efficient LED streetlights. We're working with Ausgrid to change 7,600 less efficient streetlights and when complete this will save around 3,600 megawatt hours a year. This builds on our decision in 2019 to purchase 100% renewable electricity which is cutting our emissions by 20,000 tonnes a year. This is equal to the power used by 8,000 households.
For residents and businesses in the local area we saw a continued reduction in greenhouse gas emissions. The past financial year was also the best for rooftop solar to date, with 5 megawatts installed.
Our GreenPower campaign, launched in June 2022, encouraged people who can't install solar panels to get their electricity from a renewable source. We also provide targeted programs aimed at reducing emissions, promoting active transport and working with other levels of government to push for rapid change.
To learn more about what we're doing, read our 2021/22 report.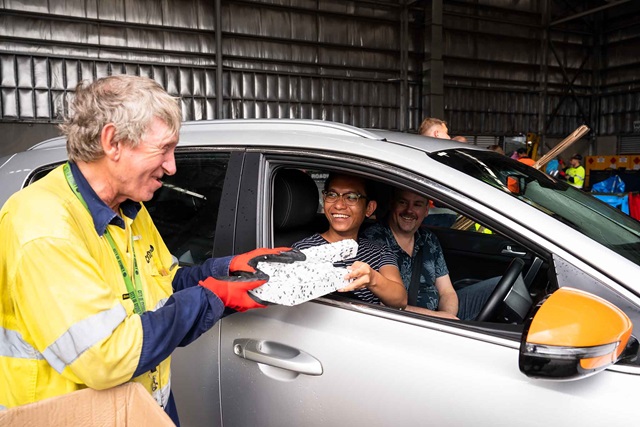 Waste and materials
What we do with waste and how we find new ways to manage it will not only reduce pollution, it will also help develop new opportunities in a circular economy.
The amount of waste generated in our operations dropped by 154 tonnes in the past financial year, largely due to impacts from Covid-19 lockdowns. But we're still taking action to reduce waste and increase resource recovery across our operations.
We drastically reduced the use of paper towels in Town Hall House, replacing them with hand dryers powered by renewable energy. Removing paper towels from the building is one way to achieve our goal of reducing waste by 15% from our properties by 2025.
Our food scraps trial for residents has already seen more than 1,000 tonnes redirected from landfill by the 19,000 households involved in the service. The food scraps were turned into nearly 65,000 kilowatt hours of energy and close to 500 tonnes of fertiliser and compost.
To learn more about what we're doing, read our 2021/22 report.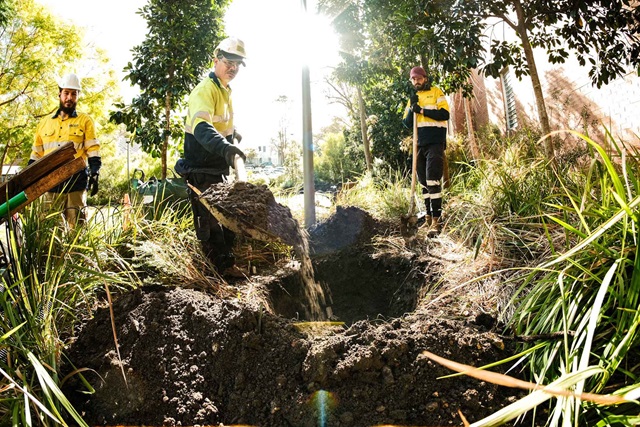 Greening our city
A green city helps reduce temperatures in hot weather, brings nature back to our urban spaces and improves the health and wellbeing of our residents and visitors.
In the past financial year we planted more than 1,000 trees in our parks and streets, as well as nearly 70,000 new plants across our area.
We're striving for our city to have 40% green cover by 2050, and 27% of the city covered by tree canopy. We released our greening strategy to set out our ambitions and how we're going to get there.
On top of supporting community gardens, verge gardens, composting and Landcare groups in our area we also promote events that help us better understand the biodiversity around us.
Last year we included indigenous cultural activities into a suite of activities we run . A successful night nature walk in Sydney Park saw the group spotting possums, microbats, spiders, insects and dozens of eastern dwarf tree frogs.
To learn more about what we're doing, read our 2021/22 report.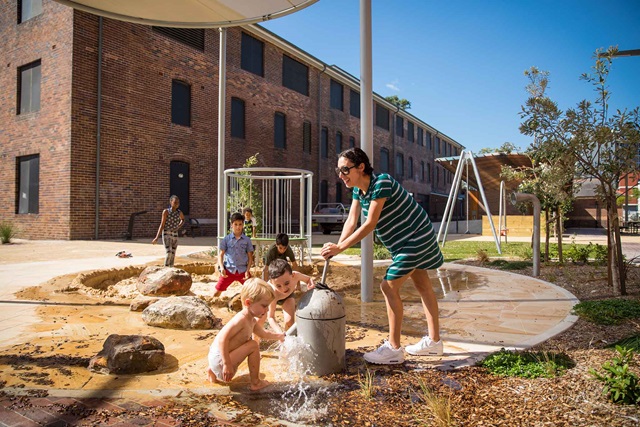 Water stewardship
Water is crucial to so many aspects of our lives and brings huge environmental, economic and social benefits. We must properly manage this finite resource to build resilience.
We aim to keep our operational use of drinkable water below 2006 levels even as we build new facilities and infrastructure. In June 2022 we reduced drinkable water use in our operations by a third since 2006.
By monitoring and fixing leaks, having better practices in our parks and using more water closer to where it falls – we can reduce the reliance on major water supplies.
Our water quality is improving. Street cleaning operations and more gross pollutant traps help to reduce stormwater pollution which improves the health of our waterways.
To learn more about what we're doing, read our 2021/22 report.
Previous reports
We previously reported every 6 months. In 2021/22 we shifted to annual reports, in line with global reporting practices.