Green Square affordable housing program
Aims to retain a socially diverse population as the area undergoes significant renewal.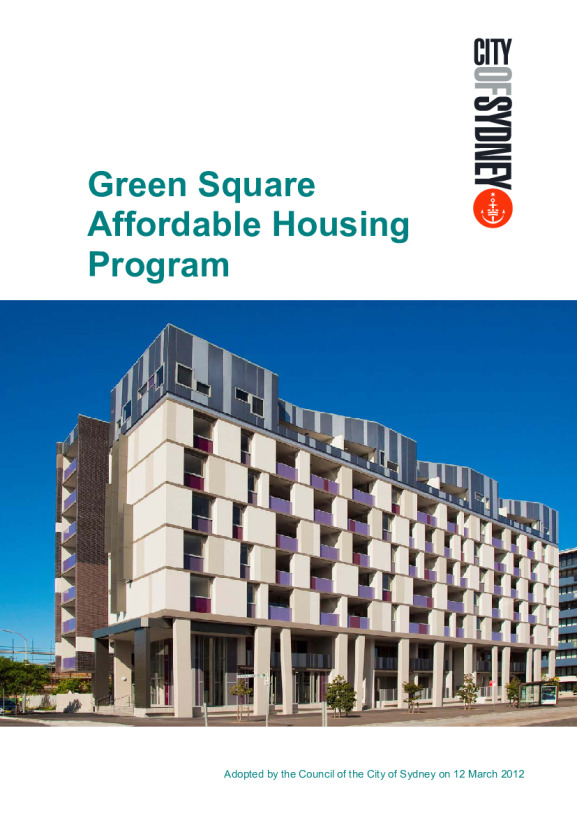 Green Square project team
In order to provide housing for a mix of income groups, development in Green Square is required to make a contribution towards affordable housing.
A developer may choose to provide affordable housing onsite or pay an equivalent monetary contribution to allow housing units to be built elsewhere in Green Square.
The aim is to provide rental units for very low to moderate income households as development continues in the area over the next 15 to 20 years.
City West Housing is currently the recommended affordable housing provider for Green Square.