Child care & family services
Child care centres, after school care, vacation care and family day care.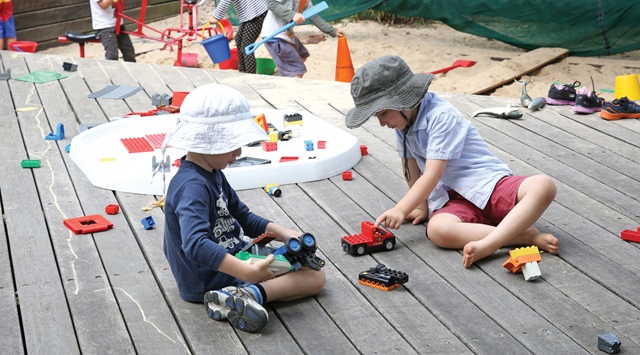 Our child care centres
The City of Sydney operates 4 child care centres.
Alexandria offers long day care while Redfern offers full and half-day care on occasion.
The Broughton Street and Hilda Booler kindergartens offer pre-school programs with extended hours.
After school, vacation and family day care
We have 6 facilities that offer after-school or vacation care.
At family day care, children can be cared for during business hours and school holidays, before and after school and, in some cases, overnight and weekends.
Family day care is a safe and registered form of child care where carers, known as educators, provide the service in their own home.
Meeting future demands
In 2019, we commissioned and published an analysis of child care needs across the local area now and into the future. The report was completed in partnership with Families at Work and provides an update to the 2013 study.
The analysis covers centre-based child care, long daycare, preschool, occasional care and home-based care.
The report includes interviews and surveys with providers and users of child care in our area. We thank participants for their responses. These will help us to support the needs of families in our area.
For all general enquiries about the child care needs analysis please contact Irene Fakas on 02 9246 7884.