Apply for a place at Hilda Booler Kindergarten
The centre offers a preschool program for children aged 3 to 5 years.
$52 a day (8:30am to 4pm) – for 3 to 5 year olds.
Project Status:

When you need to do this

To place a child at Hilda Booler Kindergarten, you'll first need to apply.

There are 40 places available with priority given to vulnerable children and children in the year before school.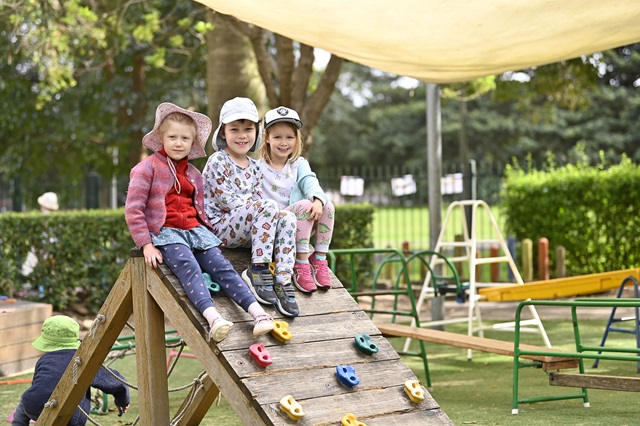 What you need to do
Organise a tour

If you are considering enrolling your child at Hilder Booler Kindergarten for the first time, we recommend you contact us to organise a tour.
Hilda Booler Kindergarten
Jubilee Park

Eglinton Rd

Glebe
Before you start
Closing days
Hilda Booler Kindergarten is closed on public holidays, staff development days and for approximately 4 weeks from late December into early January.
Relief program equity fee
A $14 a day reduced rate fee is available for children who meet the Start Strong equity funding criteria.
Child care finder
The federal government's child care finder will help you find local centre-based day care, family day care, in-home care and outside school hours care.
Our centres
We operate 4 childcare services:
Eveleigh Early Learning and Preschool offers long day care while Redfern offers full and half-day care on occasion. The Broughton Street and Hilda Booler kindergartens offer preschool programs with extended hours.
After school and vacation care
We run 5 after-school and vacation care programs for primary school children aged 5 to 12 years in Surry Hills, Redfern, The Rocks (KGV), Ultimo and Woolloomooloo.
Redfern also offers full and half-day care on occasion.
Other information
About this centre
Hilda Booler Kindergarten offers a preschool program for children aged 3 to 5 years. This licensed centre has a strong focus on quality interaction and education that is designed to help prepare your child for school.
Our program is based on the national early years learning framework, which focuses on children's interests, strengths and individual needs. Our educators work closely with the children to develop a play-based program that is enriching and encourages collaborating with peers, making choices while building on their strengths and emerging skills. The experiences we offer foster children's social, creative, language, cognitive and physical skills.
The program runs Monday to Friday from 8:30am to 4pm, during school term. A school holiday care program operates in conjunction with the Broughton Street Kindergarten, also in Glebe.