Betty Makin Youth Awards
Celebrating the positive contributions of young people in the City of Sydney local area.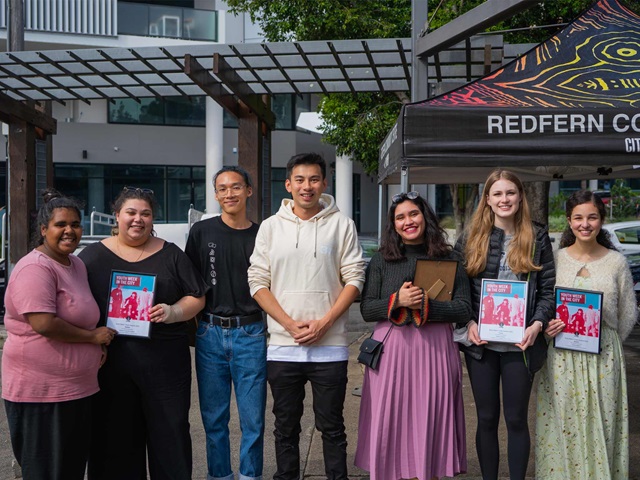 Lorraine Ventura
Youth Team Leader
The Betty Makin Youth Awards honour local community leader, Betty Makin, in a way she would be proud – by recognising the importance of activism and service in our local communities.
The awards encourage young people aged 12 to 24 who live, work or study in the City of Sydney local area to play their part in building stronger and healthier communities.
2022 award winners
Category 1
Jahin Tanvir
Kien Bui
Solaris Sisters – Monique Gatt and Krystal Cheers
Category 2
Nayonika Bhattachaya
Weave Youth Advocates – Sienna Pavone and Elizabeth Wand
Category 1: Individuals or groups who excelled in the past year, especially in regards to the Covid-19 pandemic, by demonstrating a single act or ongoing acts of resilience, strength, and determination and/or kindness to help, support and motivate those around them.
Category 2: Individuals or groups who made significant contribution in the past year to assist in building positive mental health or connection within their community through creative means such as drama, visual arts, digital media, literature, music and/or other art forms
Betty Makin (1926–1993)
Betty was born in Waterloo and lived in the Redfern area all her life. She was an active volunteer in many community groups. Her tireless work improved the lives of countless Redfern and Waterloo residents, and fostered a strong community spirit.
Compassionate, honest, feisty and practical, Betty was a straight talker who wasn't afraid to speak up to get things done.
Betty was ahead of her time and believed women should have the same education and career opportunities as men. She also advocated on behalf of incarcerated women, who had given birth 'on the inside'. She fought for their rights to keep their babies with them until the mother and baby had bonded.
For many years she worked with the Community Youth Support Scheme Committee and was instrumental in setting up The Factory, a drop-in centre that continues to help young people in Waterloo today.