Pine Street Creative Arts Centre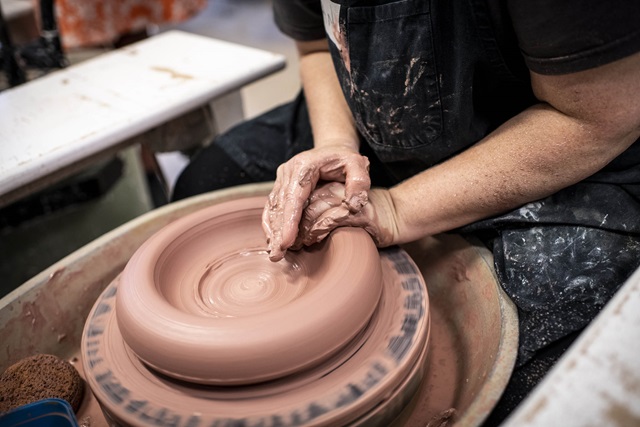 This dedicated arts space offers workshops in ceramics, printmaking, jewellery, drawing and painting. Sessions are available for adults, young people and children.
The creative arts workshop program, led by specialist tutors and practising artists normally operates year round. Workshops are offered which cater for all levels of experience, from complete beginners to more experienced artists.
The fully equipped facilities include a ceramics studio, a printmaking studio and a silver jewellery studio.
Level access entrance

not included

The office is located on the first floor and isn't accessible. Some studios have limited accessibility. Please contact us for accessible options.
Be the first to hear about upcoming workshops and events
Subscribe to Pine Street Creative Arts Centre newsletter.