City of Sydney Creative Studios
A new, state-of-the-art production and rehearsal space in the heart of Sydney has now opened.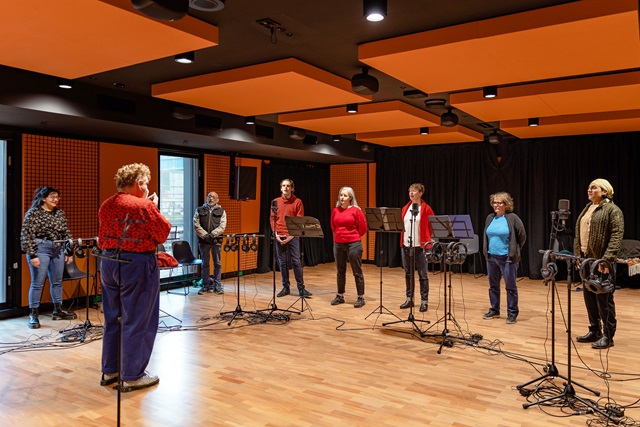 About the studios
Spanning 5 storeys, the creative studios at 119 Bathurst Street feature:
2 double height rehearsal studios with sprung timber floors for dancers, actors and other performers
5 soundproof recording and rehearsal studios for musicians
production and editing suites for filmmakers and new media artists
wet-dry creative studios for visual artists
an artist in residence apartment with attached creative studio
administration and meeting spaces, dressing rooms and storerooms
a cafe in the lobby of the facility.
Not-for-profit arts organisation and registered charity Brand X Productions operate and manage the City of Sydney Creative Studios.
Opportunities
Artists, creative practitioners and organisations can now hire space in the City of Sydney Creative Studios by visiting Brand X.
If you'd like to know when opportunities become available in any of our other creative spaces, please subscribe to our newsletter.
Creative spaces
To find out when opportunities are available in our creative spaces programs, subscribe to our newsletter.