Creative live and work spaces
We offer creative studios and living spaces for people working in a creative field.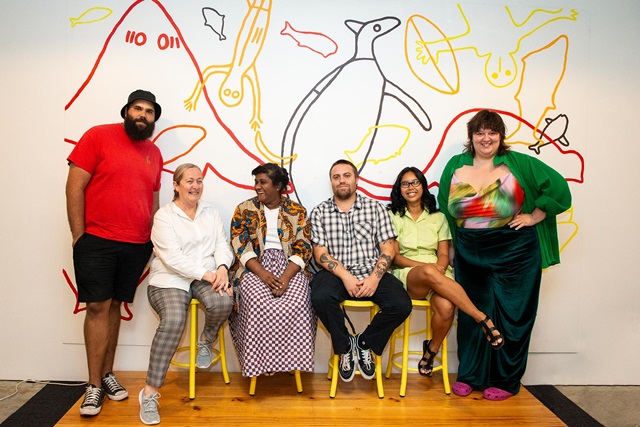 Subscribe to creative spaces
Be the first to find out when great spaces become available.
About this program
The City of Sydney has a small number of residential properties. Under the creative live and work spaces grant, we lease residential properties to artists and creative practitioners to live and work in the city at below market rental.
This program is offered in response to the challenges artists and creative practitioners face in obtaining affordable inner-city housing and creative facilities. It provides supports for up to 18 months, limited by specific lease terms, and reduced rents at below market rates.
Recommended applicants will need to complete a tenancy application, including financial details as evidence of their capacity to meet the financial obligations of the lease and previous landlord reference checks.
Applications are now closed. Tenants have been selected for the February 2023 to July 2024 period.
Pictured above: 2023-24 tenants. From left to right: Blake Rhodes, Karen Coull, Shivanjani Lal, Billy Bain, Margaret Tra, Amy Sole. Photo by Fiona Wolf.