Creative studios - live and work spaces
We offer creative studios and living spaces for people working in a creative field. Find out about opportunities and how to apply.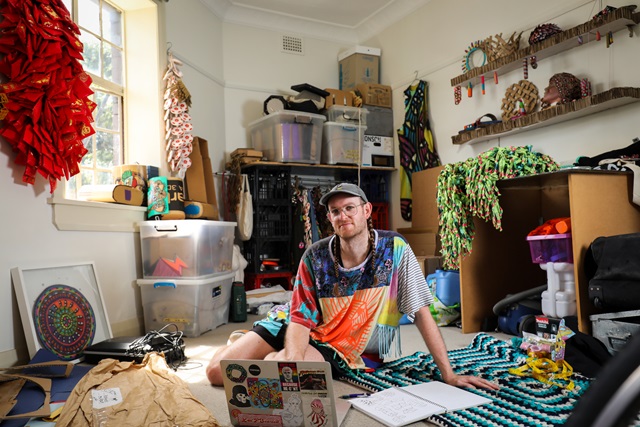 6 1-bedroom apartments have provided working studios and residential accommodation for a new group of artists each year. The current group of artists include:
JD Reforma
Tulleah Pearce
Waterloo creative live/work space
Following the success of the William Street program, a new creative live/work space in Waterloo was added to the program in 2016.
Located within the Waterloo Library grounds, this self-contained apartment is currently home to dancers Amy Zhang and Jackson Garcia, along with curator Tian Zhang and musician Adam Rothwell.
Opportunities
We don't currently have any spaces available.
Sign-up to our mailing list to hear about opportunities when they become available.