Central Sydney Development Contributions Plan 2013
Central Sydney section 61 contributions cover building projects of $200,000 or more.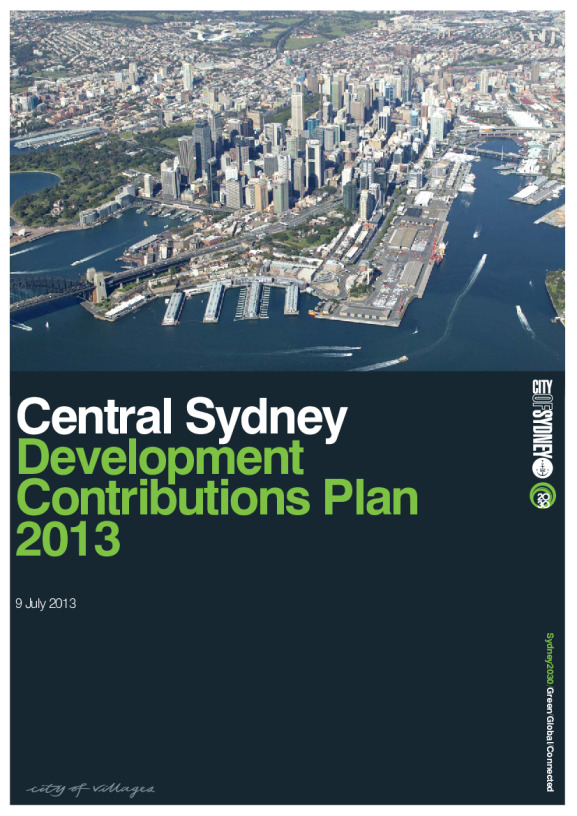 Building projects in central Sydney with a value of $200,000 or more must make a contribution to the City amounting to 1% of the total development cost.
Information applicants need to provide
For developments expected to cost between $150,000 and $3 million a City cost summary report needs to be completed and submitted.
When the expected cost will exceed $3 million a City registered quantity surveyor's detailed cost report must be completed and submitted.
Note: Section 61 cost summary and quantity surveyor reports must be:
completely filled out with correct calculations
submitted with construction certificate or complying development certificate plans/drawings related to the development
The development application or complying development certificate number must also be provided.
If you are unsure and to avoid assessment delays, please check with your private certifier or contact the Planning Assessment Unit.
Note: Payment can only be made after you address the above points relating to your report.
The reports you submit must then be verified by the City in writing.
Development cost inclusions and exclusions
Items to include or exclude in the development cost are described in section 2.3(a) on pages 6 and 7 of the Central Sydney development contributions plan 2013.