Central Sydney development contributions plan 2020
Section 7.12 development contributions are payable for development with a cost of more than $250,000.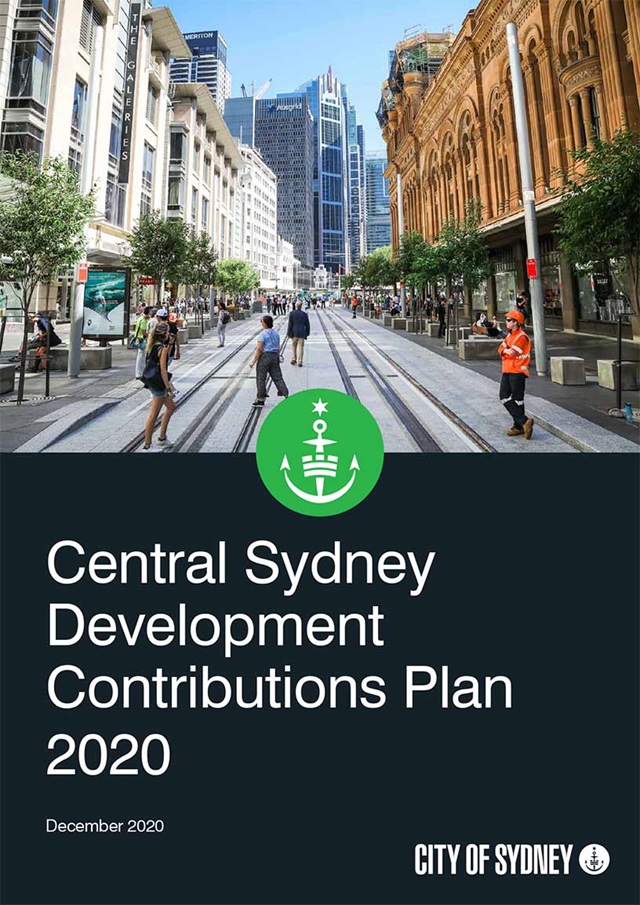 A growing population requires additional or improved infrastructure to keep Central Sydney attractive, efficient and appealing for our existing community and to continue attracting jobs, visitors and investment.
This plan enables the City of Sydney to levy a contribution on new development to generate approximately $251m in contributions towards infrastructure in Central Sydney to 2025. It is appropriate that new development contribute its fair share towards the cost of new and improved infrastructure from which it will benefit.
This plan started operation on 26 November 2021. It replaces and repeals the Central Sydney contributions plan 2013. Refer to section 1.12 of this plan for detail on transitional arrangements for development consents and applications.
To fund new infrastructure through contributions, the following levy rates are permitted under the Environmental Planning and Assessment Regulation 2021:
Development cost


Refer to section 2.3 of this plan for information on determining the development cost.

Levy
Up to an including $250,000
Nil
More than $250,000, up to and including $500,000
1%
More than $500,000, up to and including $1 million
2%
More than $1 million, if the development application is made no later than 30 June 2022
2%
More than $1 million on or from 1 July 2022, if the development application is made on or after 1 July 2022
3%
Applicants are required to complete the s7.12 cost summary report or quantity surveyor's cost report to assist our calculation of the contribution payable.
We've prepared a guidance note to assist applicants to demonstrate their proposed cost of development for the purposes of calculating s7.12 contributions.
Ministerial direction
The Ministerial direction provides transitional levy arrangements for development costing more than $1 million.
2013 plan
This plan may apply to existing development consents and applications made before the start of the Central Sydney development contributions plan 2020. See transitional arrangements in the new plan for more information.