Central Sydney Development Contributions Plan 2020
Central Sydney 7.12 contributions cover building projects of $250,000 or more.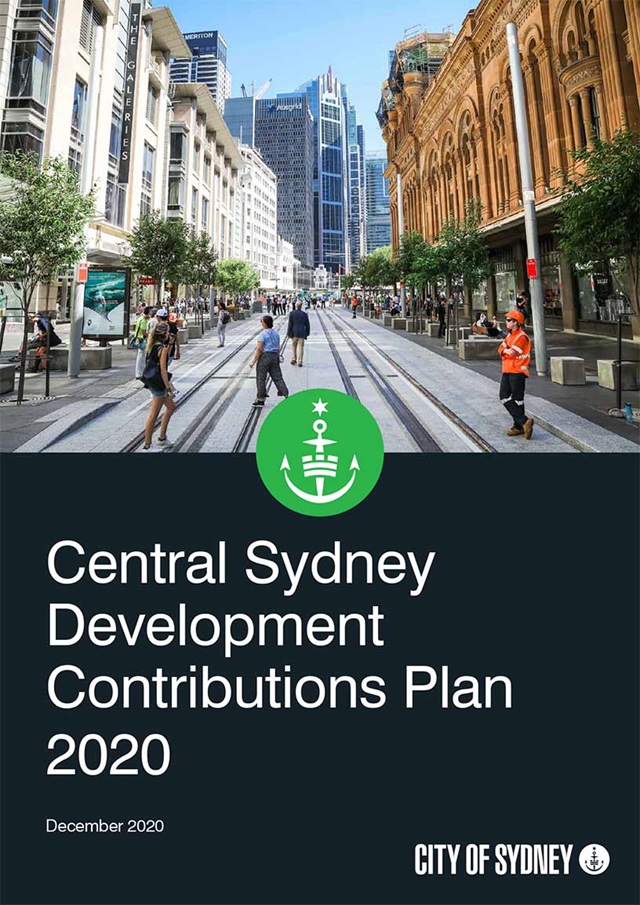 A growing population requires additional or improved infrastructure to keep central Sydney attractive, efficient and appealing for our existing community and to continue attracting jobs, visitors and investment.
The plan enables the City of Sydney to levy a contribution on new development to generate approximately $251 million in contributions towards infrastructure in central Sydney to 2025. It is appropriate that new development contribute its fair share towards the cost of new and improved infrastructure from which it will benefit.
Ministerial direction
The Ministerial direction provides transitional levy arrangements for development costing more than $1 million.
2013 plan
This plan may apply to existing development consents and applications made before the start of the Central Sydney development contributions plan 2020. See transitional arrangements in the new plan for more information.