Floodplain catchment: Johnstons Creek
This plan identifies and examines options for the management of flooding within the Johnstons Creek catchment.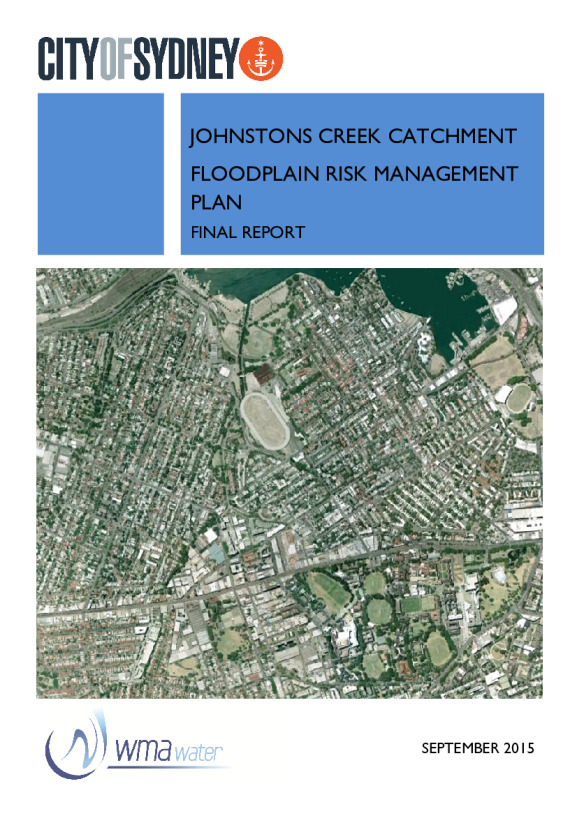 The Johnstons Creek Catchment area includes Annandale, Camperdown, Forest Lodge and parts of Glebe and Newtown.
The overall area is approximately 224 hectares and the land uses are a mix of residential, commercial, industrial and parklands.