Resilient Sydney
A program for metropolitan Sydney to build the capacity of individuals, communities, institutions, businesses and systems to survive, adapt and thrive in the face of chronic stresses and acute shocks.
Resilient Sydney is a collaboration of all 33 metropolitan councils of Greater Sydney to develop and implement a city-wide resilience strategy, published in 2018.
The program commenced in 2015 and has been governed by a metropolitan steering committee of local governments, NSW Government, business and the community sector. Resilient Sydney is aligned to the global Resilient Cities Network, previously 100 Resilient Cities, pioneered by the Rockefeller Foundation. The Resilient Sydney Office is funded by local government and hosted by the City of Sydney.
The program is coordinated by a small team of 3, led by the chief resilience officer. The team facilitates the strategy, setting the direction we must take to strengthen our ability to survive, adapt and thrive in the face of increasing global uncertainty and local shocks and stresses.
The strategy was developed with an unprecedented level of engagement across Greater Sydney. There are 5 key directions and 35 actions to address the city resilience challenges identified by the community. Our vision is a city that is connected, inclusive and resilient for everyone.
The program works with global and local cities to share best practice in Sydney through networks of council leaders, resilience ambassadors and specialists. Actions include activities to provide better management and reporting of city-wide data, policy research, emergency response, social connections and community preparedness. Networks and campaigns work to increase equity and build capacity and knowledge for communities to benefit from resilience thinking and action.
Resilient Cities Network (formerly 100 Resilient Cities Network)
The Resilient Cities Network emerged in September 2019, following on from the 100 Resilient Cities Program. The network is a global city-led non-profit organisation that brings together knowledge, practice, partnerships, and funding to empower cities to help them build a safe, equitable and sustainable future for all.
As a city-led network, the organisation works together with city based chief resilience officers, mobilising communities, city governments, urban practitioners, and partners to deliver impact-driven resilience strategies and projects.
Resilient Cities Network comprises 98 member cities in 40 countries of the former 100 Resilient Cities initiative. Regional offices are based in Singapore, London, Mexico City and New York. The network is funded by the Rockefeller Foundation and partners.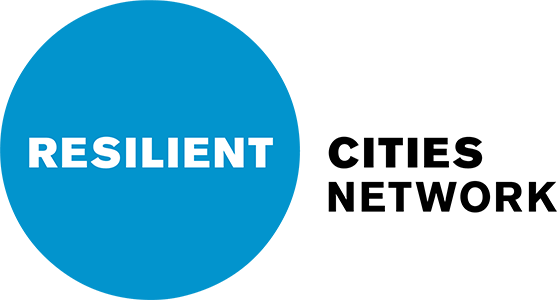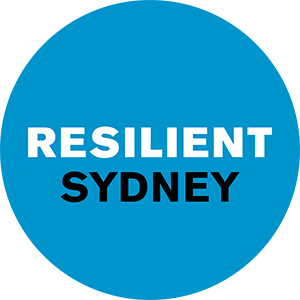 How we can achieve resilience
What is resilience?
Chronic stresses weaken the fabric of a city on a day-to-day or cyclical basis. Examples include ongoing issues such as rising inequity, lack of social cohesion and inadequate public transport.
Acute shocks are sudden, sharp events that threaten a city. Examples include heatwaves, floods, disease outbreaks and cyber-attacks.
Improving the systems and networks that make up a city will increase our resilience overall. Resilient systems withstand, respond to and adapt more readily to shocks and stresses. They emerge stronger after tough times and live better in good times.
Resilient Cities has developed the city resilience framework to provide a lens to understand the complexity of city systems and the drivers that contribute to their resilience.
Developing our strategy
The strategy was developed in 3 phases:
Preliminary resilience assessment – research and engagement to evaluate the strengths, vulnerabilities and risks for our city and identify the key main challenges we face. We invite you to view the assessment and detailed city context study.
Strategy development – broad engagement across metropolitan Sydney to identify solutions and actions to address the challenges. We invite you to view our engagement reports and strategy.
Implementation – investment, policy and practical actions to build resilience across systems in metropolitan Sydney.
Related resources
Outcomes and insights report
The outcomes and insights report documents what and how the Resilient Sydney strategy has achieved the systemic changes required to tackle Sydney's core resilience challenges, to date. The report describes the theory behind the Resilient Sydney approach, with a special focus on the role of the Resilient Sydney Office and governance in effecting change, and discusses the outcomes achieved and insights realised in relation to the theory.
The main audience for the report are change practitioners and the main actors in the metropolitan Sydney governance system. The report complements the program report produced by the Resilient Sydney Office, which details the progress towards and achievements of Resilient Sydney's 5 directions and 35 actions.
The report was produced by Clear Horizon from May 2020 to May 2021, in close consultation with the Resilient Sydney Office. It includes data collection from 175 stakeholders, through a survey of 154 respondents and interviews with 21 people linked to the Resilient Sydney Office and 20 key external informants.
Resilience assessment guide
The guide provides a framework to explore how shock and stresses may result in resilience hazards within a specific place and community.
By applying this guide within your local or regional context, it's possible to:
identify key community stresses and likely or most disruptive shock events in advance
understand potential impacts in the context of longer trends
identify resilience hazards for that place
test resilience hazards and priorities with the stakeholders of that place
develop projects, investments, policies, processes and networks to collaboratively manage the hazards and reduce future impacts across NSW.