Preparing a Go Bag for emergencies
Pack essential items to take if you need to evacuate your home or workplace.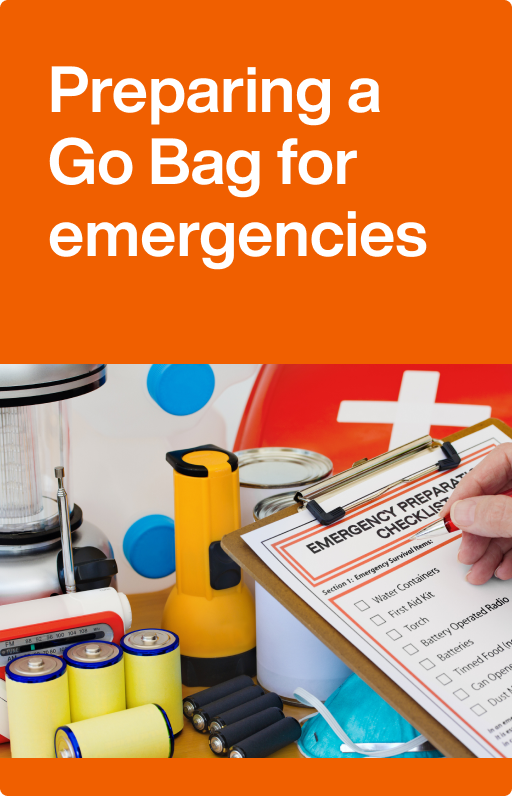 What is a Go Bag?
A Go Bag is a small bag packed with essential items in case you need to evacuate your home or workplace.
Depending on your circumstances, you might want to prepare a Go Bag for home and one for your workplace.
Go Bag essentials
Key personal information for your family members, including identification such as passports or driver's licences.
A bottle of water for each household member.
Torch and battery-operated, portable AM/FM radio with spare batteries. Check use-by dates.
Appropriate clothing. In winter, you might need jumpers. In summer, hats and sunscreen. Comfortable walking shoes are also important.
Rainwear or an emergency plastic poncho.
Roll of toilet paper, personal hygiene supplies.
Pen and notepad.
Phone card and mobile. Remember your mobile may not work during a large-scale emergency.
First aid items and personal medications.
An extra set of car and house keys.
Credit and ATM cards, and a small amount of cash.
Map of your local area and the assembly areas.
Your personal contact list.