Support for carers
If you are looking after someone with a disability, a medical condition, mental illness or a person who is frail due to age, support is available.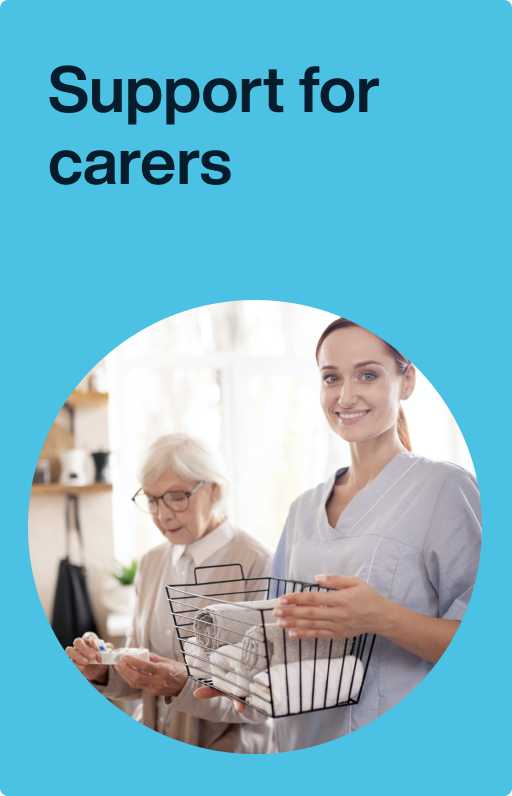 Carers can get a wide range of help, including counselling, peer support groups, respite care, home help and equipment through the Carer Gateway.
You will be connected with an Australia-wide network of service providers. They will talk through what you need and help you to find local services and support in person and online.
Phone 1800 422 737.
A range of information and support programs for carers in NSW.
Phone 02 9280 4744.
The NSW Companion Card program is for people with significant and permanent disability who have a lifelong need for a high level of care to participate in community events and activities.
The Companion Card allows a person's carer free entry into participating venues and events.
Phone 1800 893 044.