Barani/Barrabugu (Yesterday/Tomorrow) walking tour
Sites in the City of Sydney that are associated with the histories of Aboriginal people.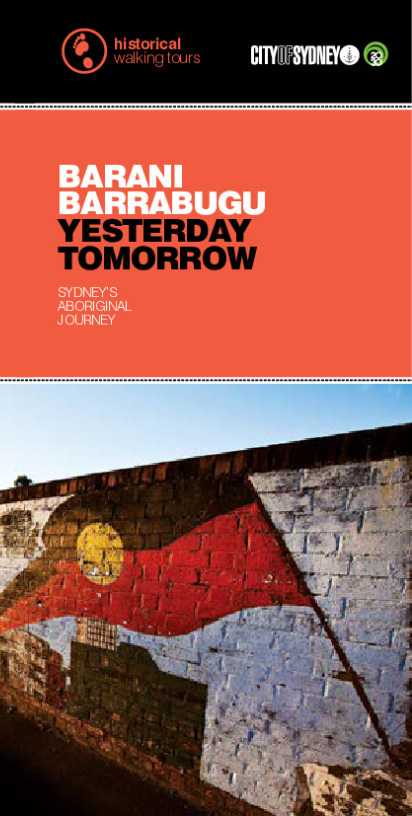 The Barani/Barrabugu (Yesterday/Tomorrow) walking tour showcases the history and culture of Aboriginal Sydney, from first contact to today's living culture.
Barani/Barrabugu is a guide to Sydney's Aboriginal history that also celebrates a continuous and living culture in the heart of our city. The booklet was the culmination of two years research and development by the City of Sydney's History Unit working closely with members of the City's Aboriginal and Torres Strait Islander Panel. It was first published in July 2011 as part of NAIDOC Week.
The Barani/Barrabugu booklet showcases Aboriginal people's unbroken connection with the local area and identifies important sites that reveal these histories, cultures and associations. The histories told in this booklet reflect the broader national narratives about land rights, self-determination and political expression.
Several walks are described in the booklet, along with suggestions for cultural institutions and organisations to visit, making this a valuable resource for Sydneysiders and visitors.
All the content in the booklet is featured on the Barani website. The guide can be downloaded below.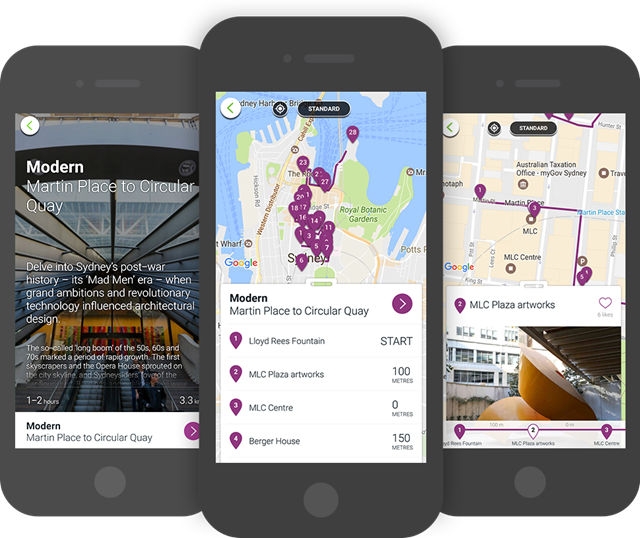 Download free: Sydney Culture Walks app

Discover new neighbourhoods while learning about Sydney's fascinating history, stunning architecture and the stories behind the city's most loved public artworks.