Video game console collection
A collection of classic video game consoles is now available to borrow from the library.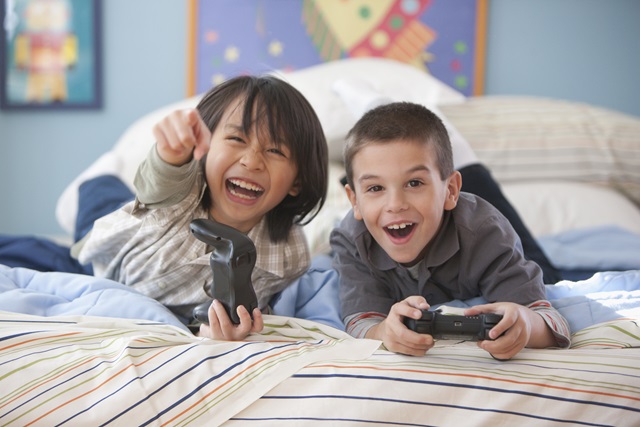 Classic retro gaming
All our consoles come pre-loaded with plenty of games, ready to plug in and play at home.
Borrowing video game consoles
Library members can borrow 1 console from the video game console collection for a period of 3 weeks. There are 120 consoles available.
Consoles can be reserved using the online catalogue, however they need to be collected directly from our team at the branch. Consoles need to be handed to a team member on return.
Fees apply for lost or damaged items. Alternatively members can replace the lost or damaged item or part, with the exact item or model number in new condition.
Consoles
Atari Flashback 8 Gold HD
Features 120 built-in games including Asteroids, Centipede, Pitfall, Frogger and Space Invaders.
Atari Flashback 9
Features 110 built-in games including Asteroids, Pitfall, Frogger, River Raid and Space Invaders.
Sega Mega Drive Flashback HD
Features 85 built-in games including Alex Kidd, Sonic, Mortal Kombat and Phantasy Star series.
Nintendo Entertainment System
Features 30 built-in games including Super Mario Bros, The Legend of Zelda, Donkey Kong and Pac-Man.
PlayStation Classic
Features 20 built-in games including Destruction Derby, Final Fantasy VII, Rayman and Tekken 3.
Super Nintendo Entertainment System
Features 21 built-in games including Super Mario World, Star Fox and Final Fantasy III.
The C64 Mini
Features 64 built-in games including Uridium, Paradroid, Hawkeye, Nebulus and Monty Mole.