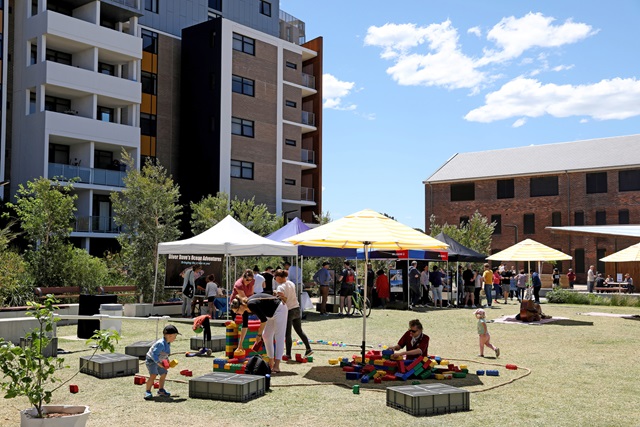 This park is part of the Green Square community and cultural precinct.
Connecting the creative centre and the community shed, this is a green space for friends and family to gather, picnic and play.
Next to the park is an outdoor recreation space for all ages. It includes a playground with climbing equipment, a basketball court and a tennis table.
Picnic area

included

Seating

included

Children's area

included

Playground

with equipment for children of all ages and abilities.

Stormwater harvesting

included

Attractions

included