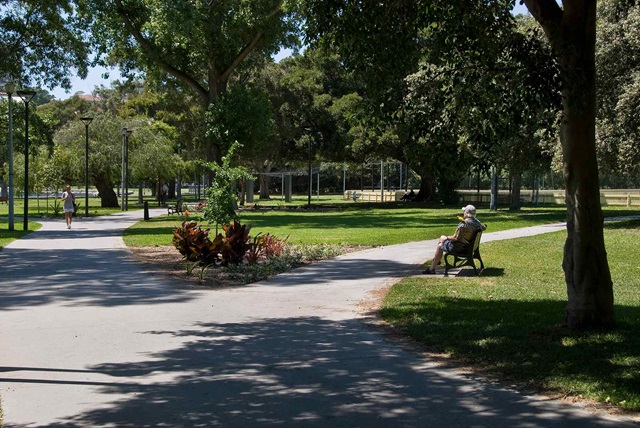 A stunning harbourside park that features outdoor tennis courts, fenced sports oval and cafe. A children's playground is located at the neighbouring Waratah Street Reserve.
Footpath repairs start on Monday 24 October
We're improving the paths in the park to make this a more pleasant space for everyone to enjoy.
The works include:
new and repaired paths in some sections of the park
new grass alongside one of the footpaths
Work is expected to take 3 weeks to complete, weather permitting.
Some pathways will be closed while works take place.
Thank you for your patience while we carry out these works.
Dog off-leash

included

3.30pm to 10.30am.
Prohibited areas: Reg Bartley Oval and Waratah Playground.

Public toilets

included

Cafe

included

Children's area

included

Attractions

included

Exercise equipment

included

Outdoor exercise equipment

Cricket nets

included

Free to use, no booking required.