Sydney's sustainable office buildings plan
We're helping owners and tenants reduce their environmental impact.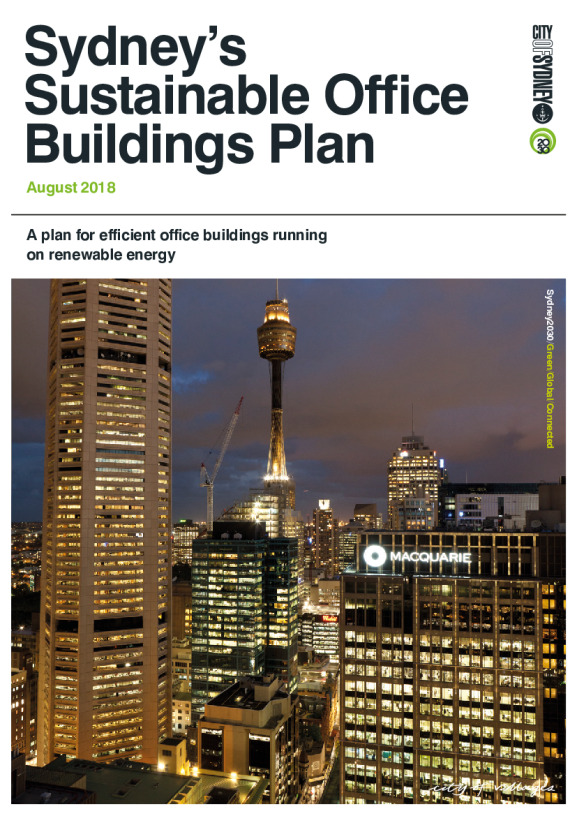 Takeaways
Sydney's commercial office building sector already includes some of the most innovative and sustainable buildings in the country. However, our office buildings still have a significant environmental impact.
We've developed a plan to work with building owners and tenants to make the switch and reap the benefits of more sustainable buildings.
The sustainable office buildings plan has actions everyone in the sector can take, including:

using and promoting environmental ratings
making cost-effective retrofits
owners engaging tenants for whole building performance
installing onsite solar or procuring renewable energy
leaders committing to net zero
connecting to recycled water where possible.