Architecture and design
Our projects have won more than 50 national and international awards.
Why this is important to us
We are committed to delivering great facilities for all our communities, and architecture and design play a huge role in this.
How we are achieving our goals
Our director
City architect and design director Bridget Smyth leads a talented team delivering many of our key projects including new public spaces and public art at Green Square, the city centre and across our area.
She is responsible for Sydney's rapidly improving public face was awarded the Marion Mahony Griffin Prize at the Australian Institute of Architects Awards NSW in 2018 and the Presidents Prize in 2016 with Graham Jahn for helping drive our transformation and reinforcing its sustainable future.
Andrew Boy Charlton Pool, the Ian Thorpe Aquatic Centre and our 230 public artworks stand among the physical tributes to her success integrating public art into our villages, parks, streets, plazas and buildings.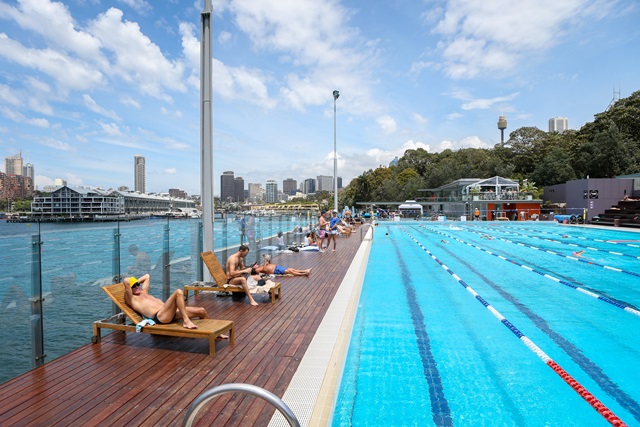 Bridget's skill choreographing the architects, landscape architects, artists and designers to shape our city and create public spaces for ratepayers and visitors alike was recognised in the prize citation.
"Bridget Smyth is a distinguished recipient of this year's prize and is outstanding for her commitment to improving cities as places for people", the citation read.

"This is demonstrated not only through her public projects but also in her collaborative approach to facilitating countless strategies, master plans and programs focused on urban transformation."
Our long-term strategic plan, Sustainable Sydney 2030–2050 Continuing the Vision, includes a civic boulevard for George Street, 3 revitalised public squares, and public art in Chinatown, the Harbour Walk embracing cultural venues along the Sydney foreshore, the Eora Journey and the activation of our city laneways.
The strategy also supports major new programs and projects to bring art out of the galleries and into the public domain, into hidden nooks and crannies in the city.
Prestigious wins
2 of our major projects in 2018 were recognised at the Australian Institute of Landscape Architecture NSW Awards.
Napier Street Closure, developed along with Oculus Landscape Architecture, won the Design in Landscape Architecture Award.
"This project demonstrates an ability to retain an existing established landscape setting while responding to the new demands of a space," the jury said.
The jury appreciated the design solutions used to retain the existing mature fig street trees and later plantings. These give an intimate, cool and soft setting while adapting to new more intense functions in a simple setting of strong design."
In addition, Jubilee Park Playground, designed with Sue Barnsley Design Landscape Architecture, received the AILA NSW Medal for Landscape Architecture.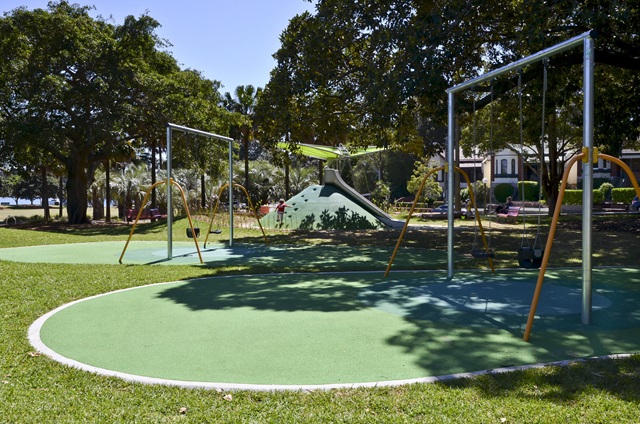 "What a delight to see a playground that gets what kids need and want. A place to kick off your shoes and get dirt between your toes, it encompasses whimsical cubby spaces and room for fantasy and exploration. Jubilee Park Playground is a dynamic place for play and community gathering.
"The City of Sydney is to be congratulated for recognising this need and responding with an array of urban play environments across the city. Jubilee Park Playground in Glebe's Bicentennial Park overlooking Blackwattle Bay is a most recent welcome addition," the jury said.
These awards followed 2 nods we received at the Australian Institute of Architects' National Awards for 2014.
Prince Alfred Park in Surry Hills won the coveted Walter Burley Griffin Award for Urban Design and a National Award for Public Architecture.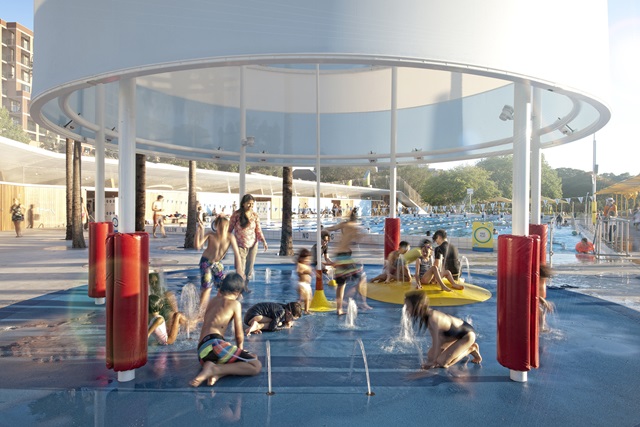 Examples of excellence in design
With Neeson Murcutt Architects, we claimed the state's oldest public architecture prize, the Sir John Sulman Medal, for converting a tired outdoor public pool into a beautiful all-year-round heated aquatic centre.
In July 2018, it took out the prestigious Australia Award for Urban Design for its blend of architecture, landscape and design. It was out third project to win an Australian Urban Design Award after Sydney Laneways in 2013 and Paddington Reservoir Gardens in 2009. The award was created in 1996 to recognise and encourage top urban design projects in cities, towns and emerging settlements.
This pool, which was part of our major upgrade of Prince Alfred Park, and attracts thousands of people every day, has also won the Lloyd Rees Award for Urban Design, and was joint winner of the City of Sydney Lord Mayor's Prize along with Environa Studio's renewal of The Wayside Chapel.
Congratulations to representatives from Neeson Murcutt Architects, Sue Barnsley Design and City Design Managers Elizabeth Sandoval and Lisa Dodd, and Project Managers John O'Shea, Damon La'Rance and Andrew Chippindall.
Eternity Playhouse
The project to transform and renew an old Baptist church into an intimate 200-seat theatre was a major endeavour involving Tonkin Zulaikha Greer Architects and our design managers Marcia Morley and Matthew Taylor, and Project Managers Samantha Carroll and Tom Keeler.
Our realisation of Eternity Playhouse earned it the Australian Institute of Architects' Lachlan Macquarie Award for Heritage in November 2014.
It has also won the Greenway Award for Heritage Architecture.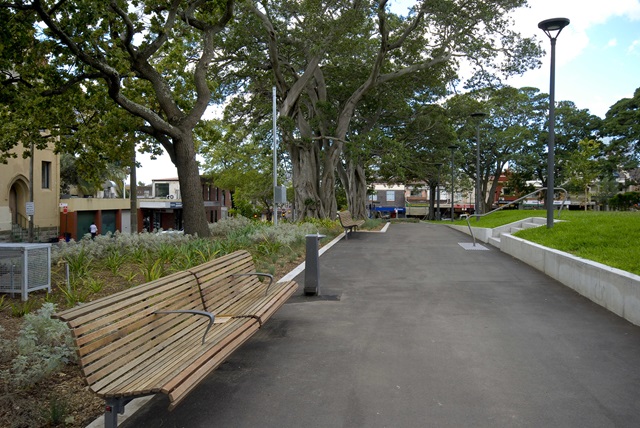 The major facelift of Glebe's Foley Park facilities, including expanded accessibility and sustainability features, earned architects Stanic Harding and our design manager Matthew Gribben and Project Manager Michael Woolley the Robert Woodward Award in the Small Project Architecture category.